Is there any way to mark bulk posts as read. Lost my ID yesterday and had to rejoin, I now have 19 pages unread posts !
Any thing bigger than 6 is TOO BIG
---
Click on Mark forums read on the home page right hand side near the top.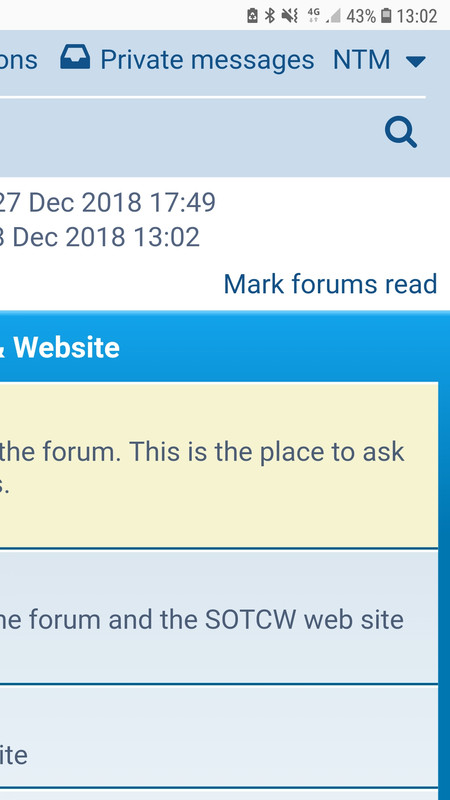 ---
Ta La
Any thing bigger than 6 is TOO BIG
---