Latest addition to my Russian forces.....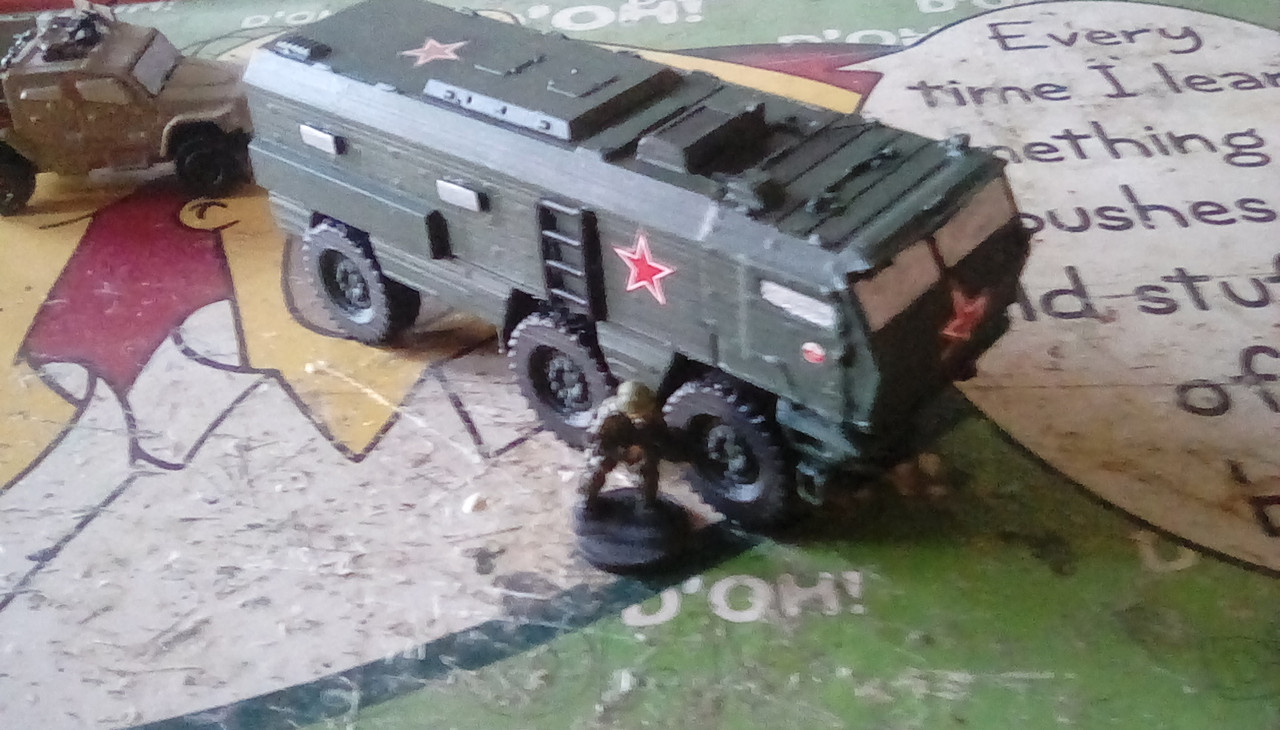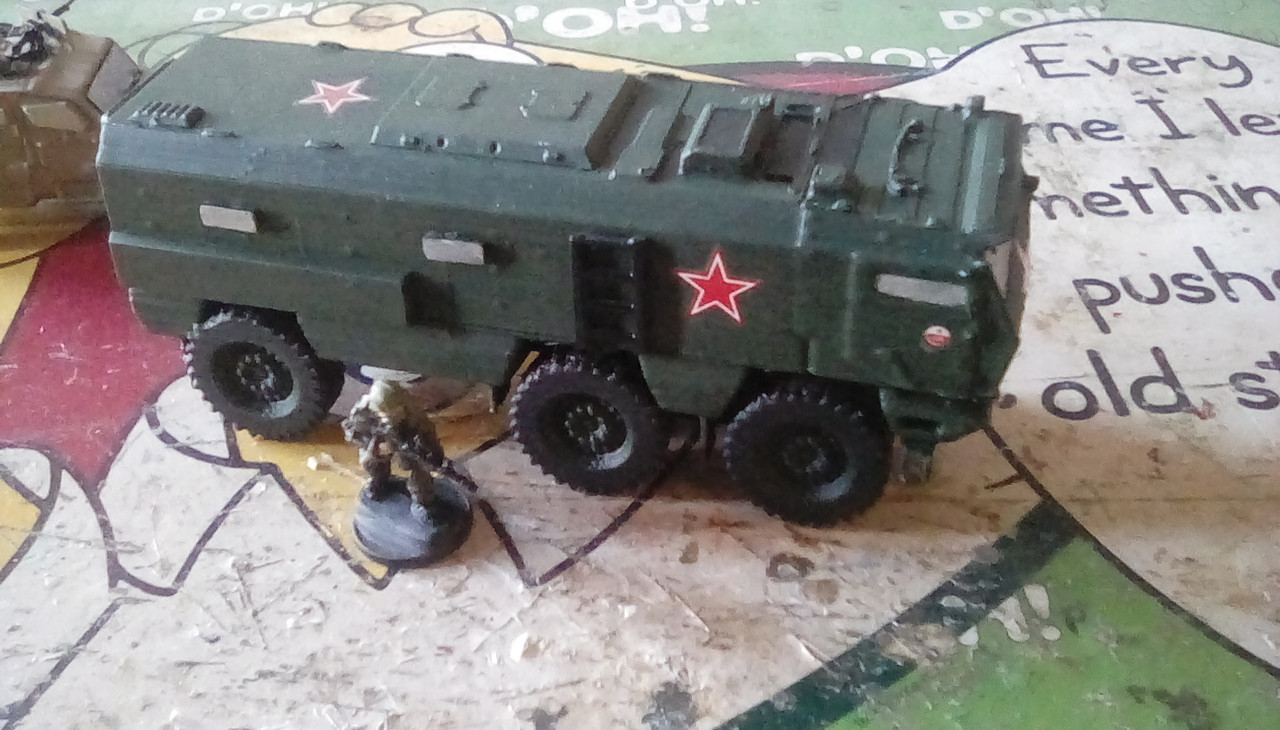 Kamaz Typhoon MRAP, bit of a monster truck!
This is a 3D print from EBay shop Lumpeystoybox. A bit disappointing on first inspection, flat detailing around the cab doors etc and a very flat rear box......I've raided the spares box for add on greeblies, side boxes; roof top detail; side view ports and read door/ramp. It looks like this is a model of the prototype vehicle, the production versions have big flared wheel arches, rooftop hatches etc.
Anyway pretty happy with how it has turned out! I have a Russian force of Gaz Tigrs, Vodniks and this beast, with an option to deploy robot AFV's too.