I like to plan my builds together in batches of similar or themed bits. A couple of these have sat patiently awaiting their turn for ages, this is about 2 weeks worth all told.
Smashed cart
Sgt`s Mess kit with some mods, added load & based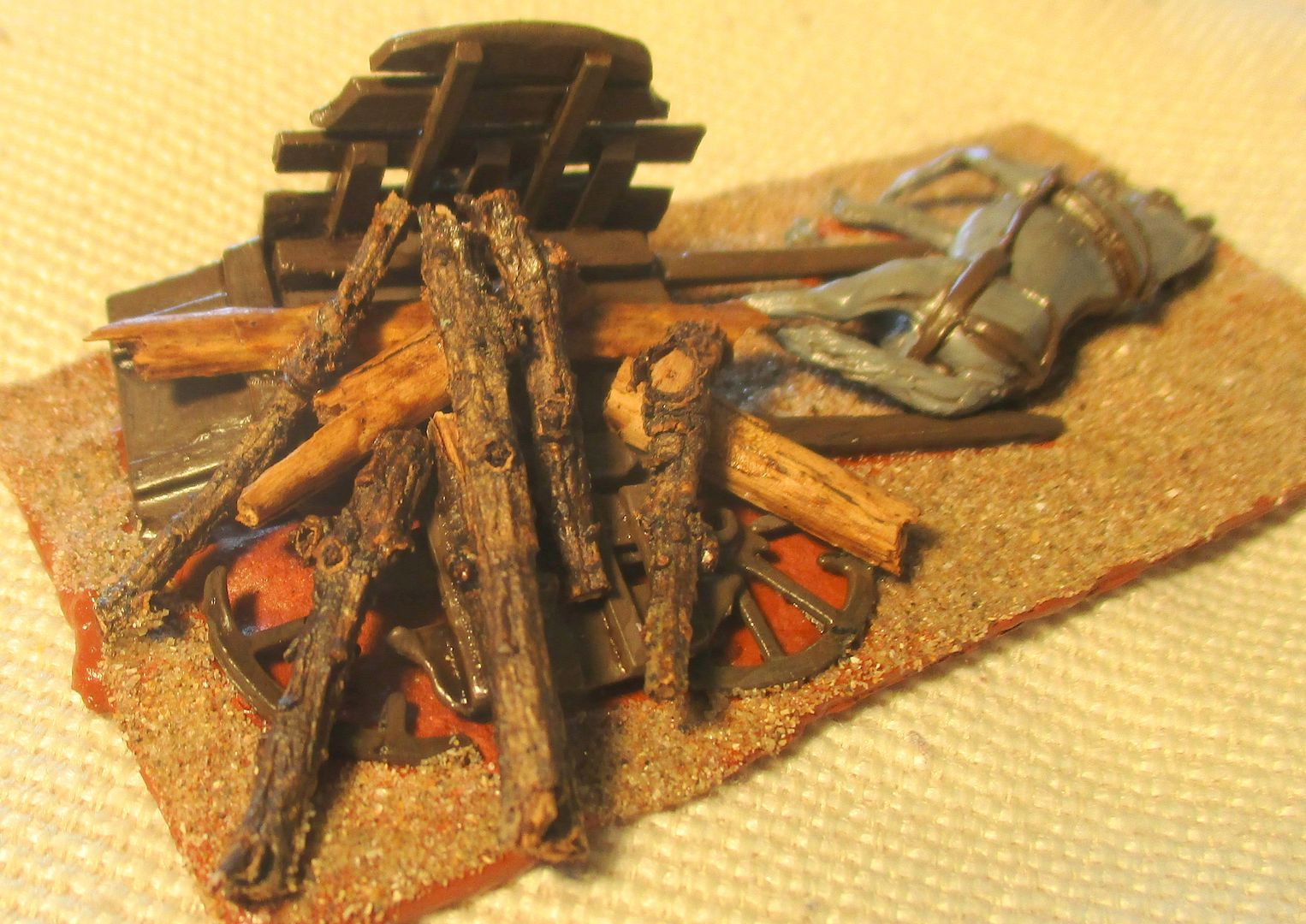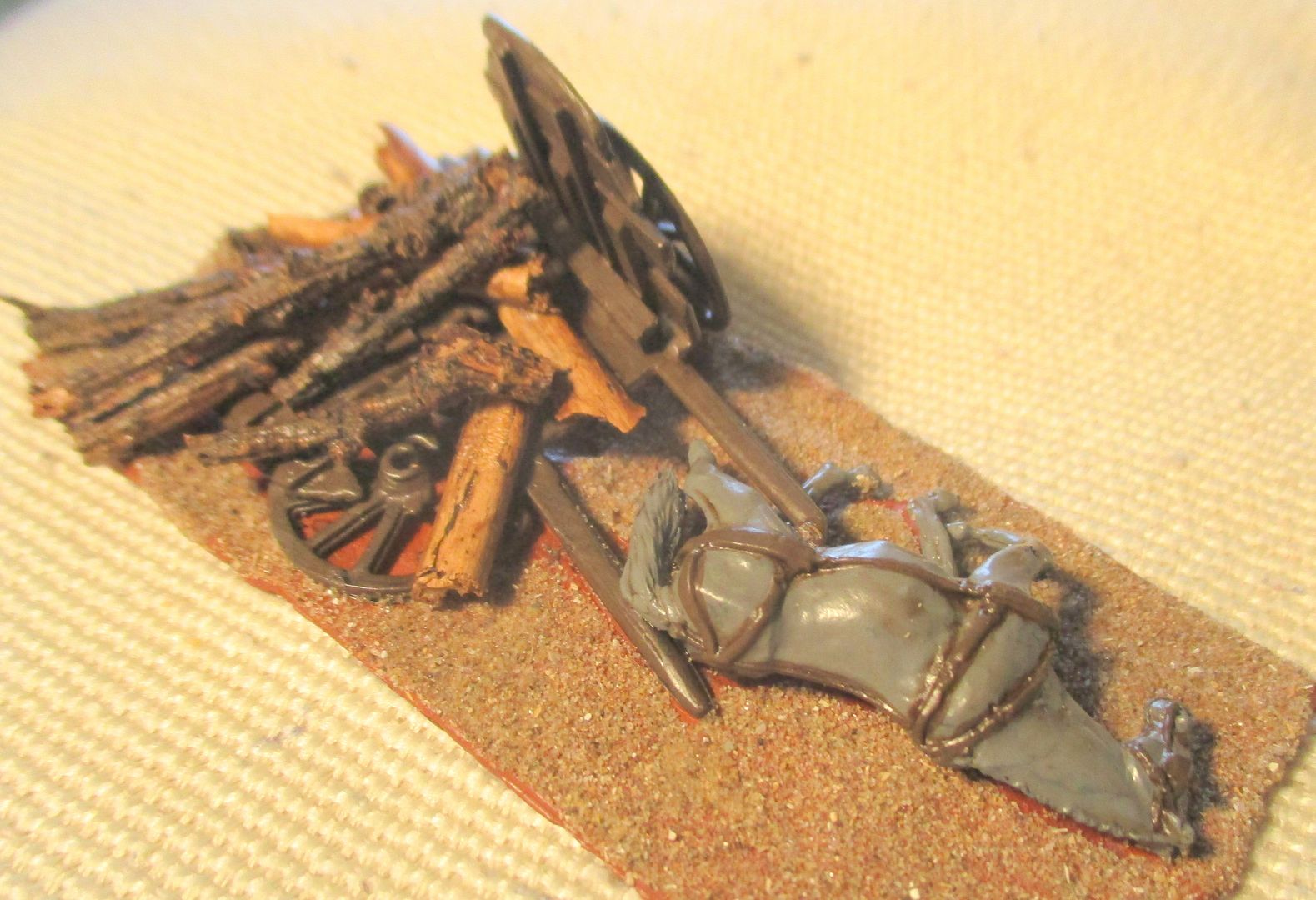 Civilians
EWM figures, some minor mods, the mule is from the Matchbox Aussie set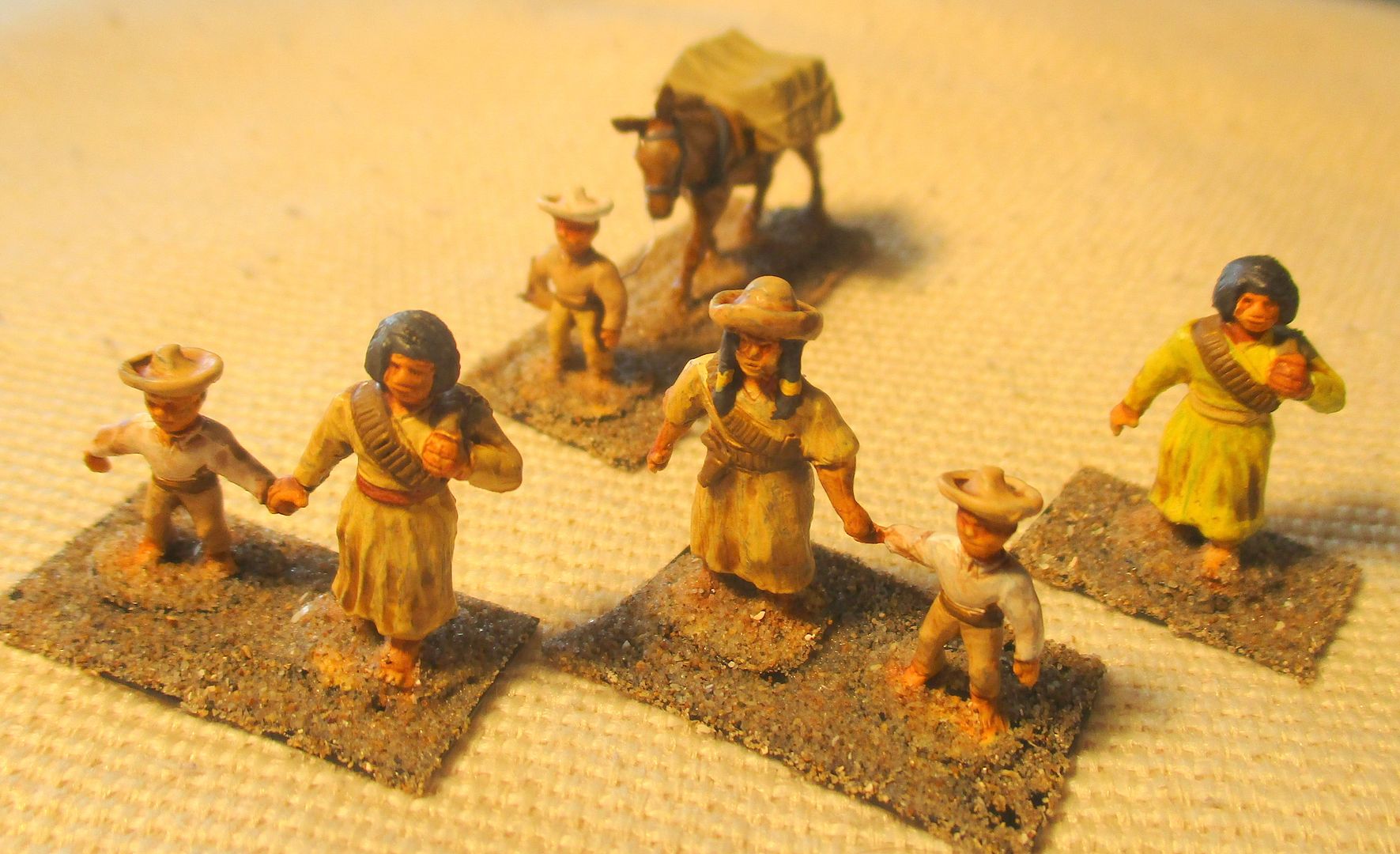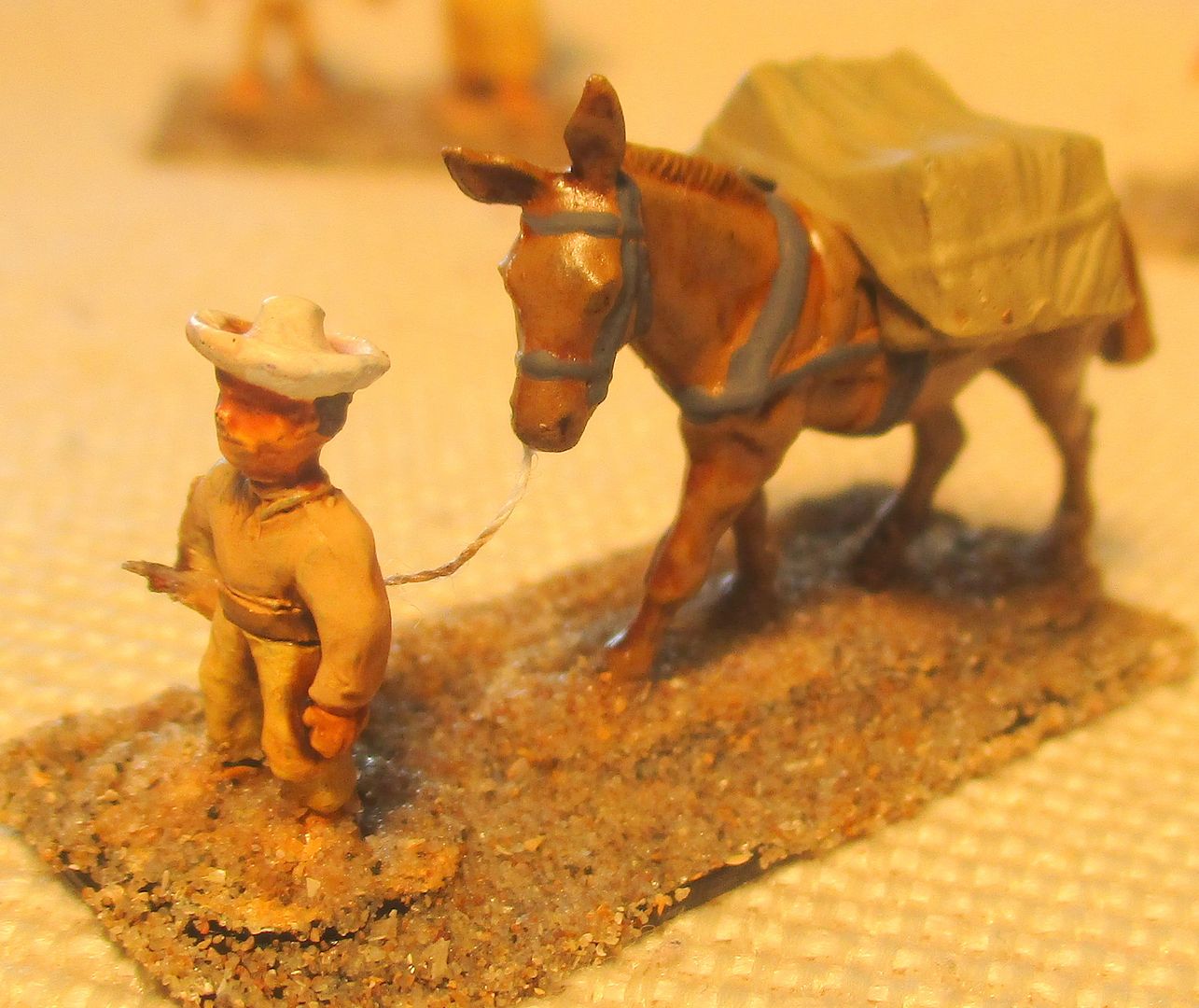 Field hands
Sgt`s Mess road crew with head swaps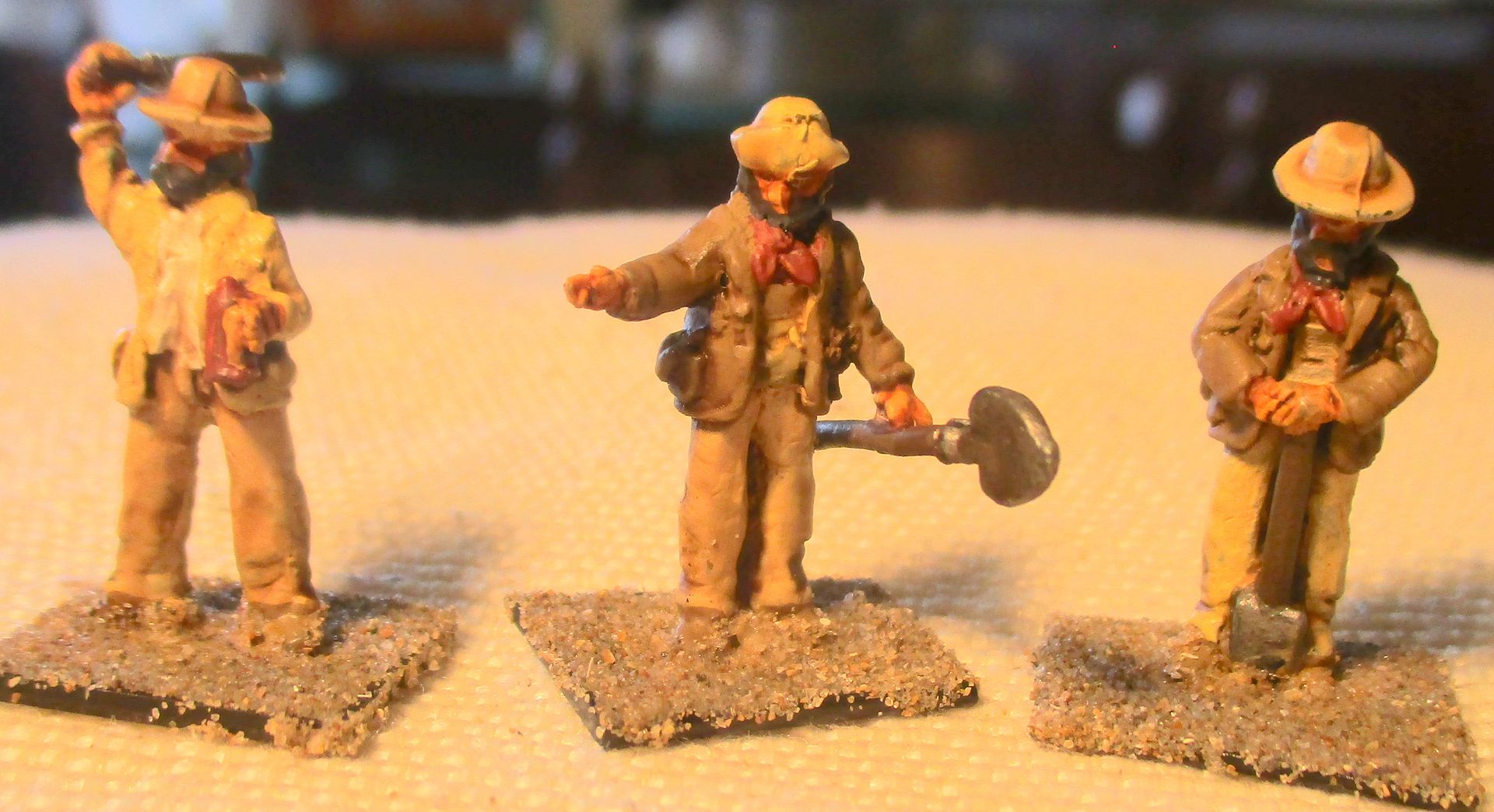 All together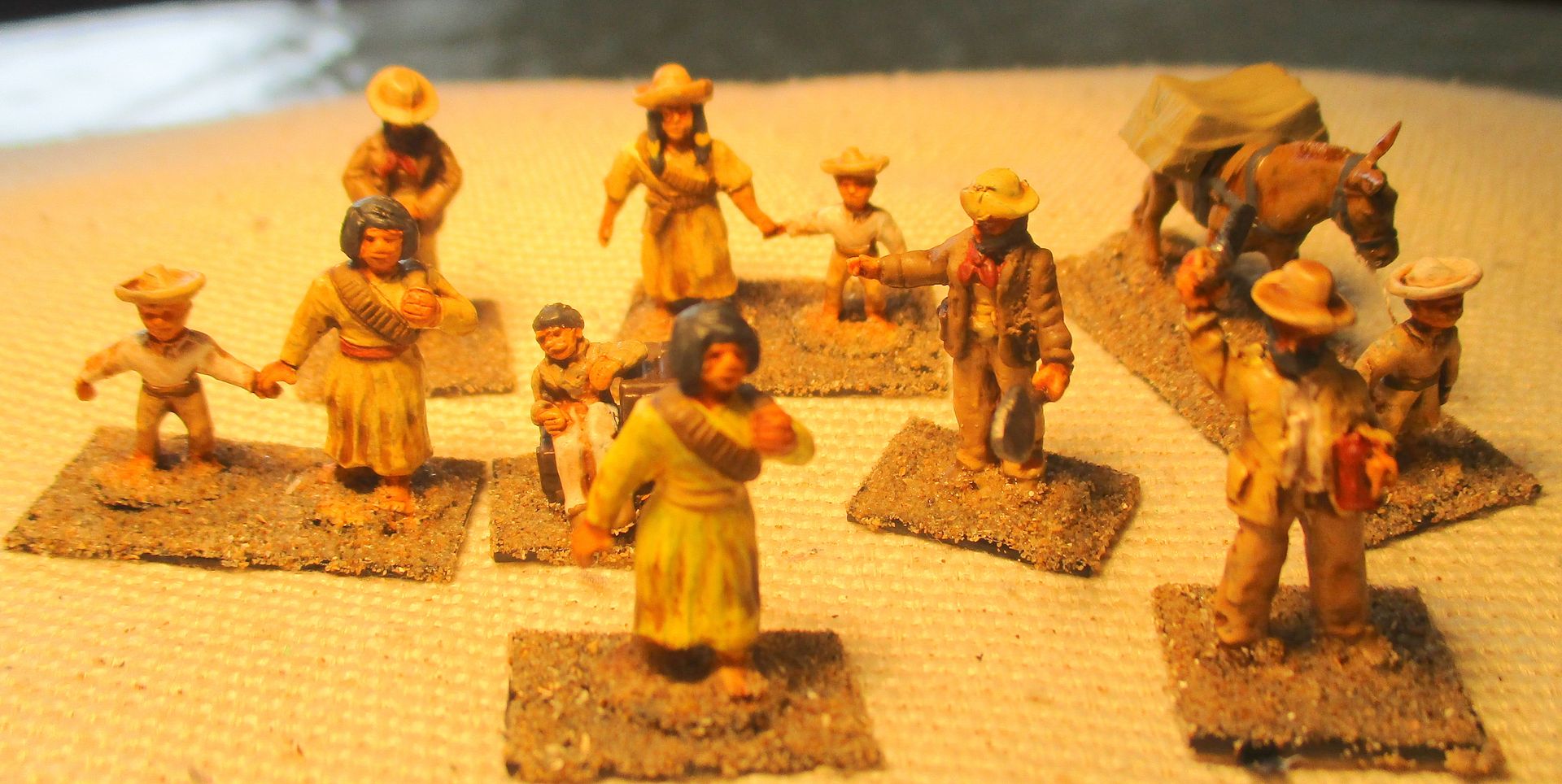 Odds n`sods additions to my factions
L-R: EWM Soldadera, Sgt`s Mess civilian, old Airfix Confederate
L-R: 2 x ERM Soldaderas, another old Airfix Confederate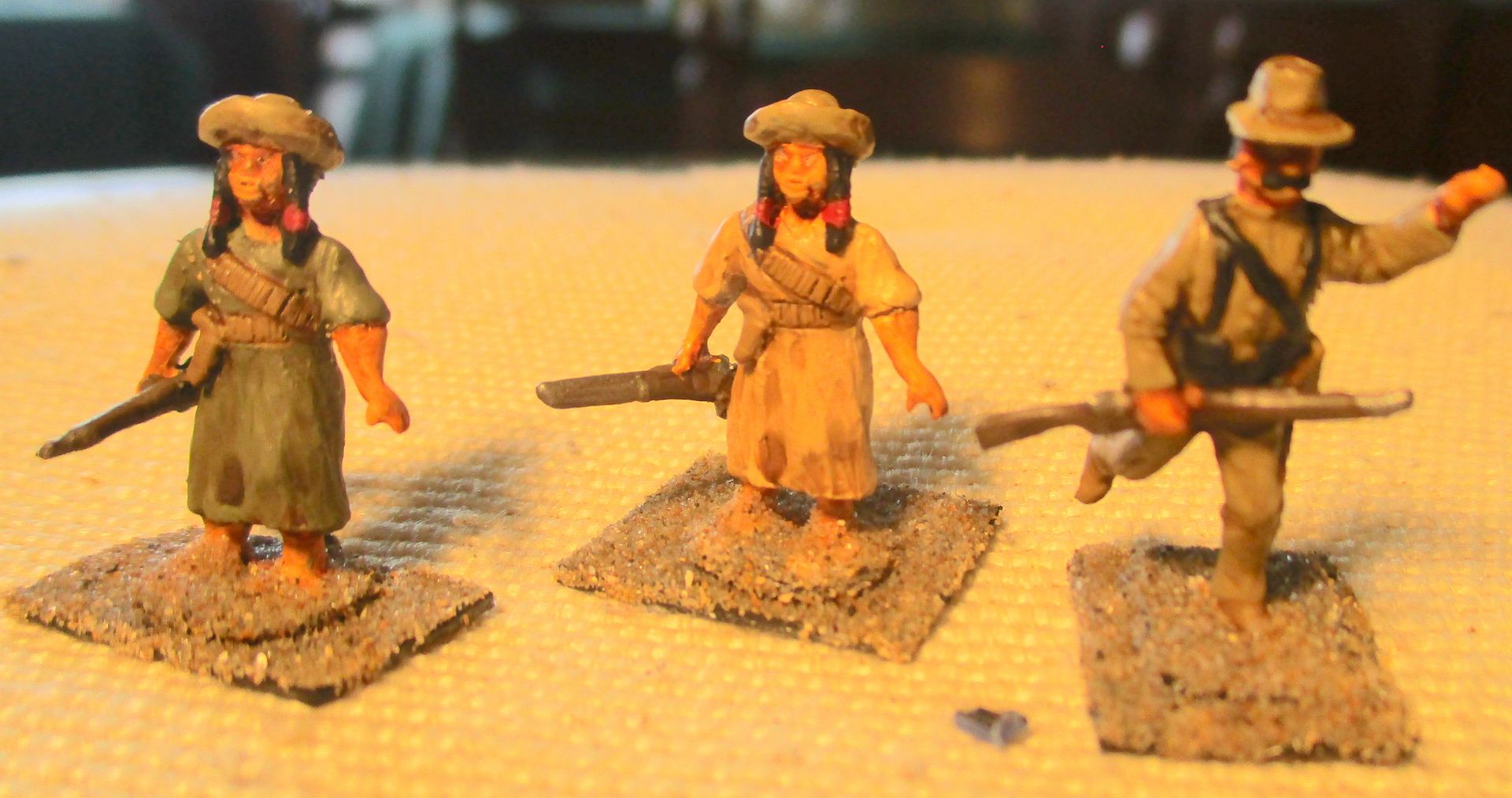 Two as yet unreleased ERM figures (the Mexican has an arm swap)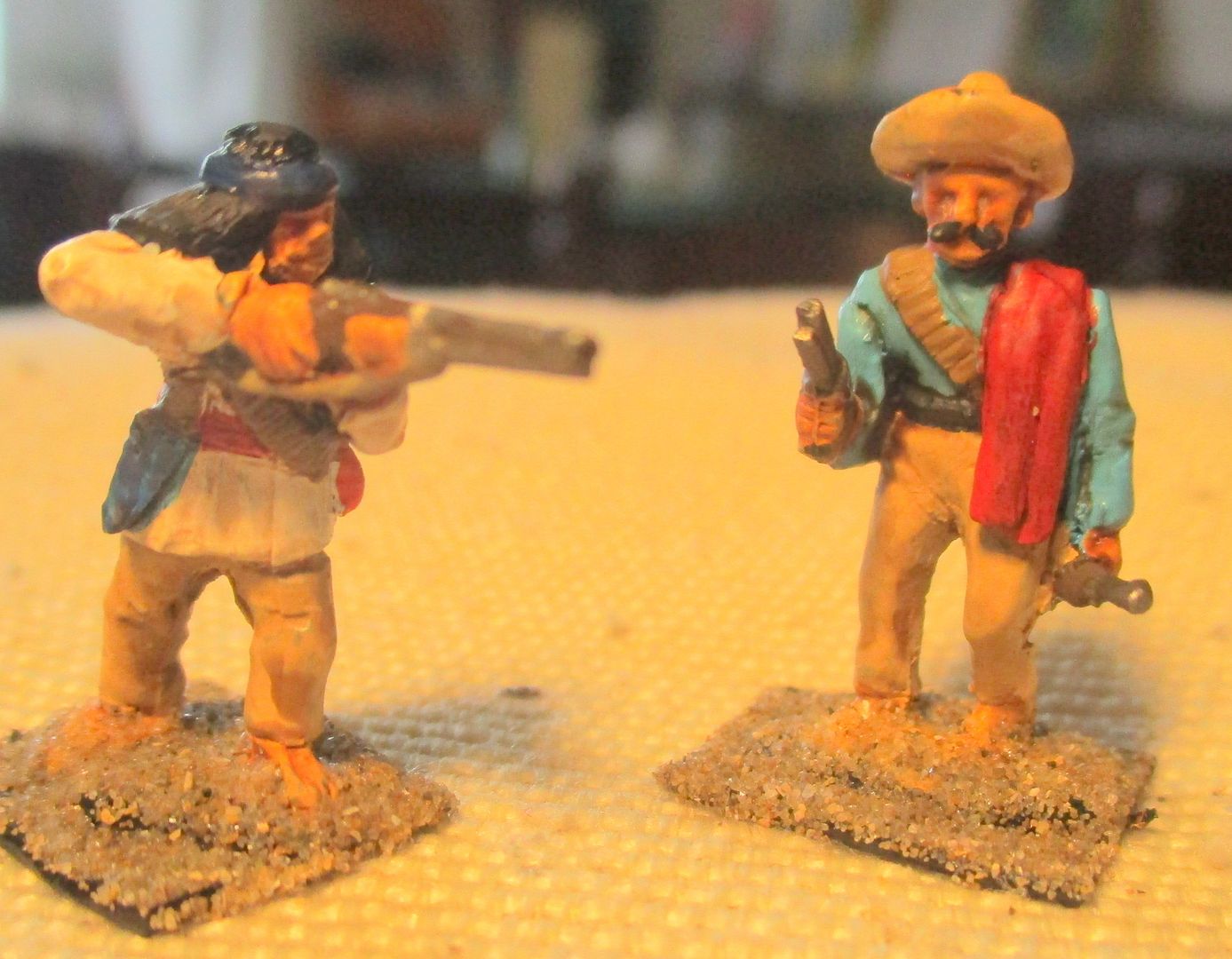 All together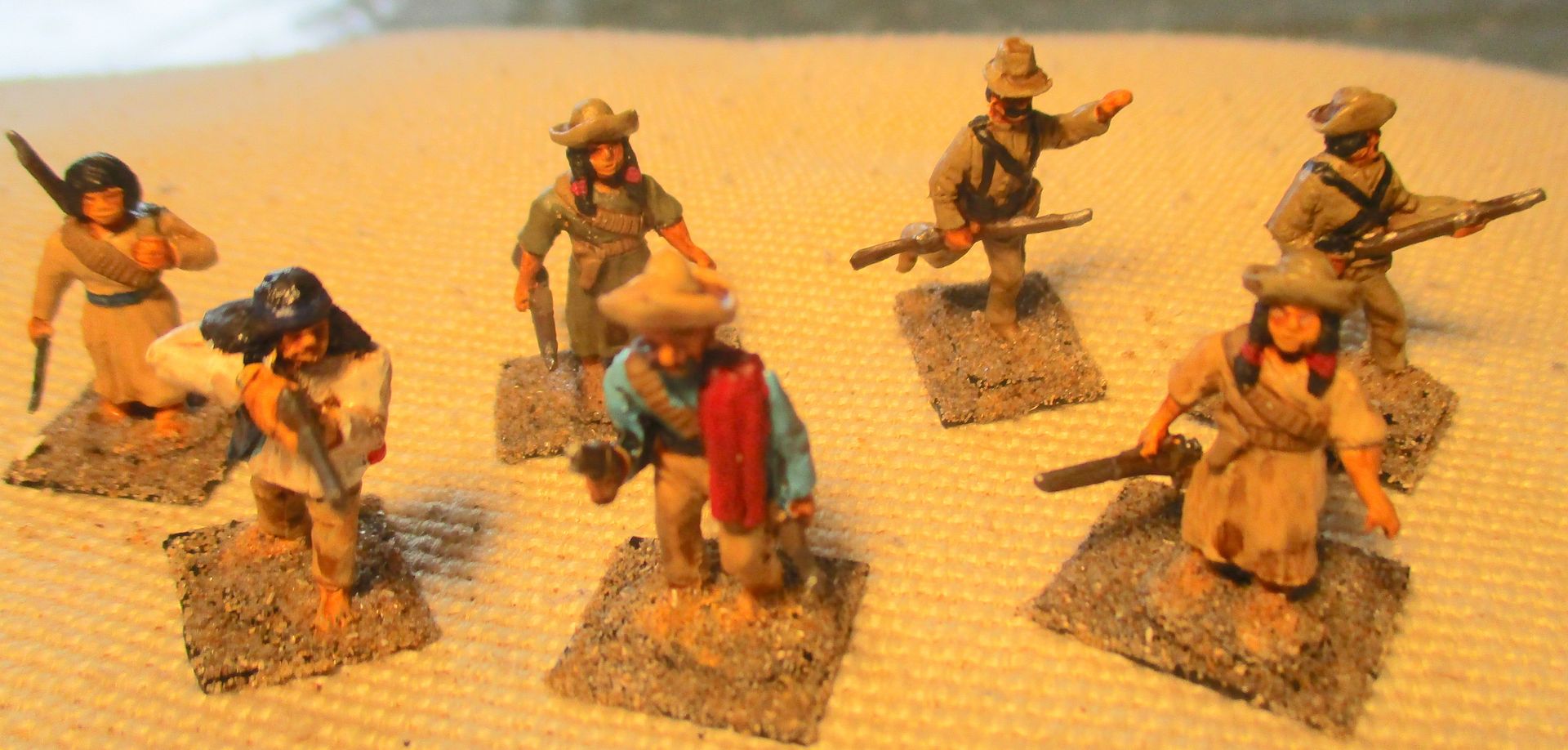 Clergy
A mix or Sgt`s Mess and Elheim (I`ve forgotten who made what?)
Priest plus two Franciscan Friars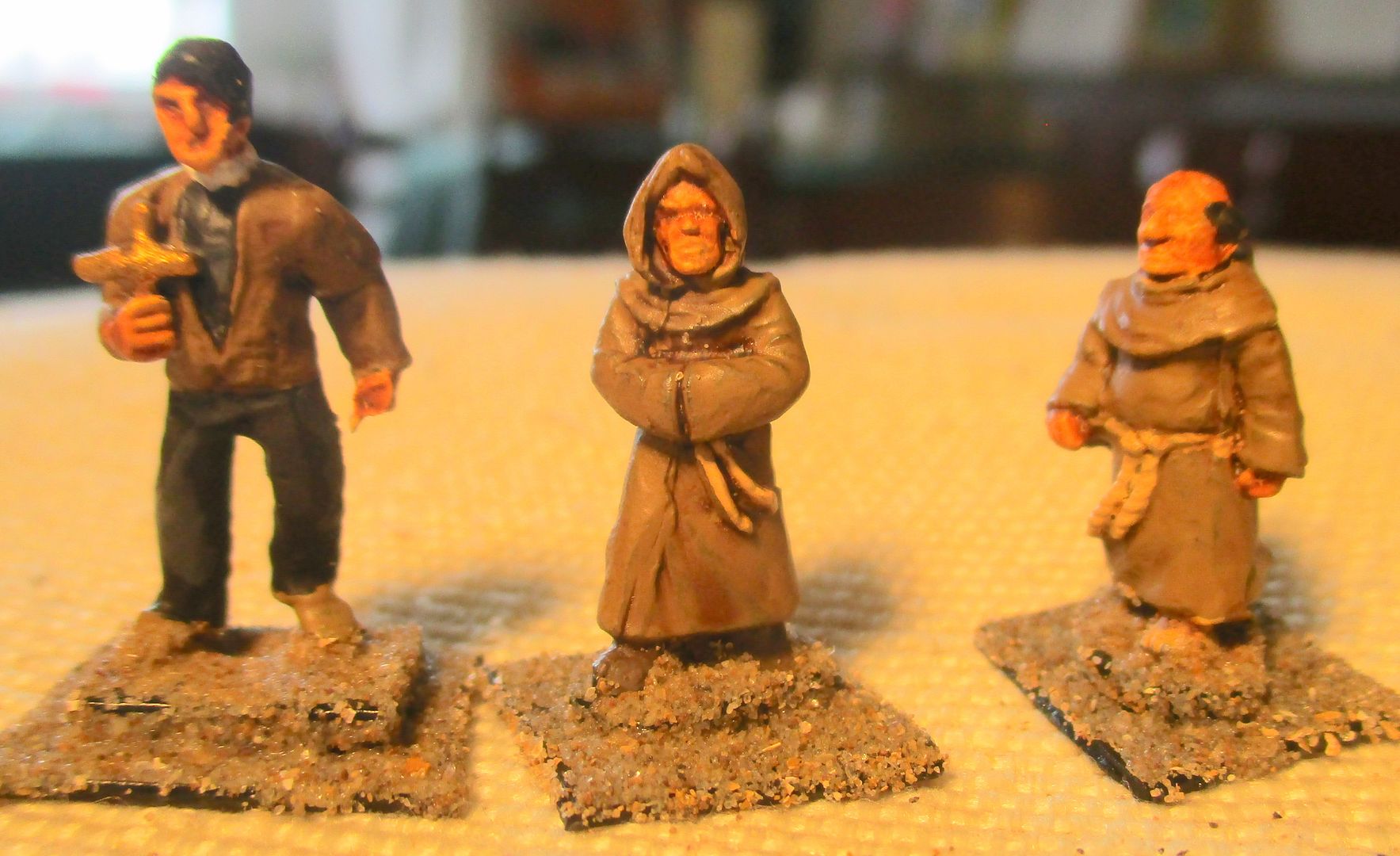 Priest, Nun & Novice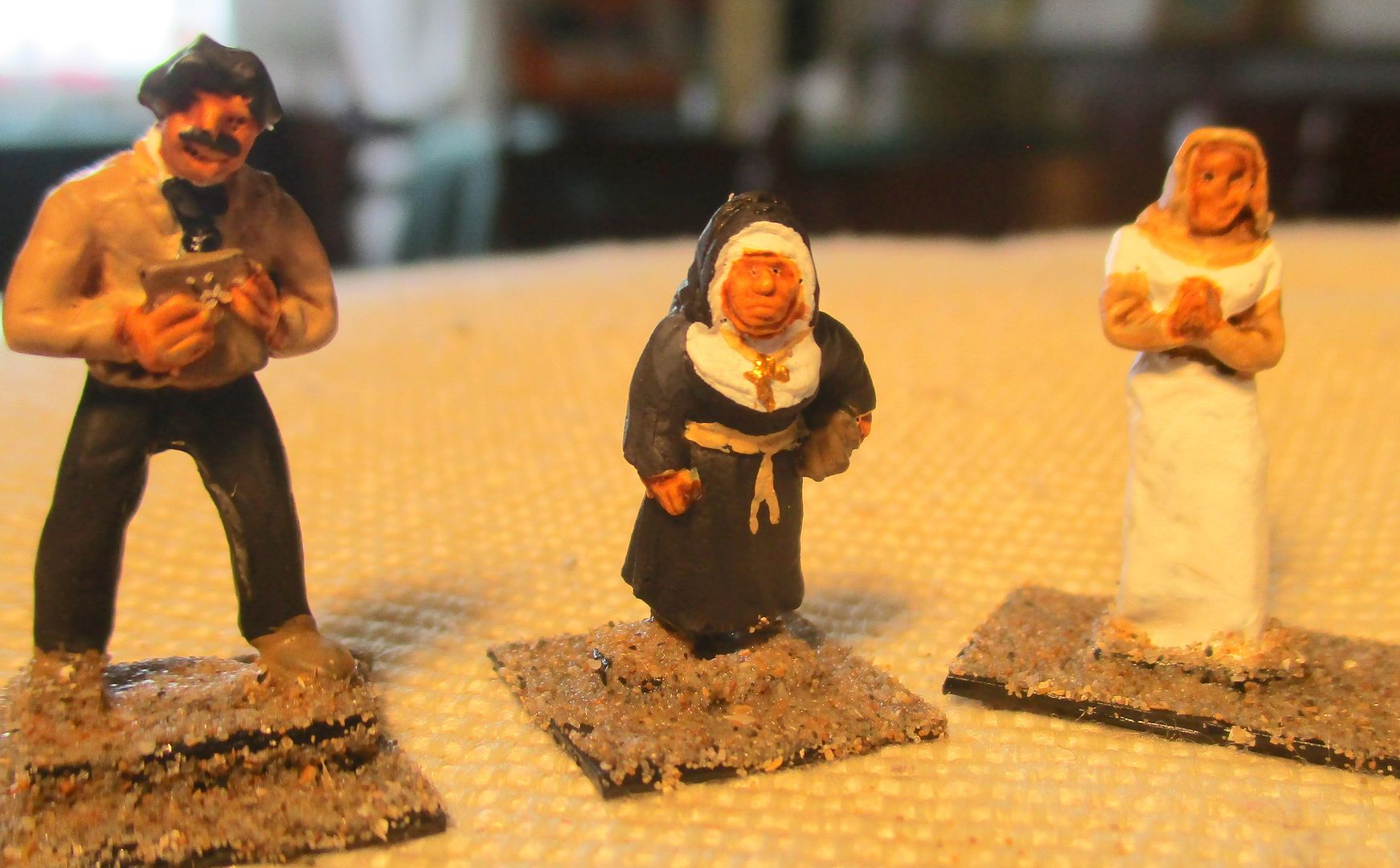 French Nun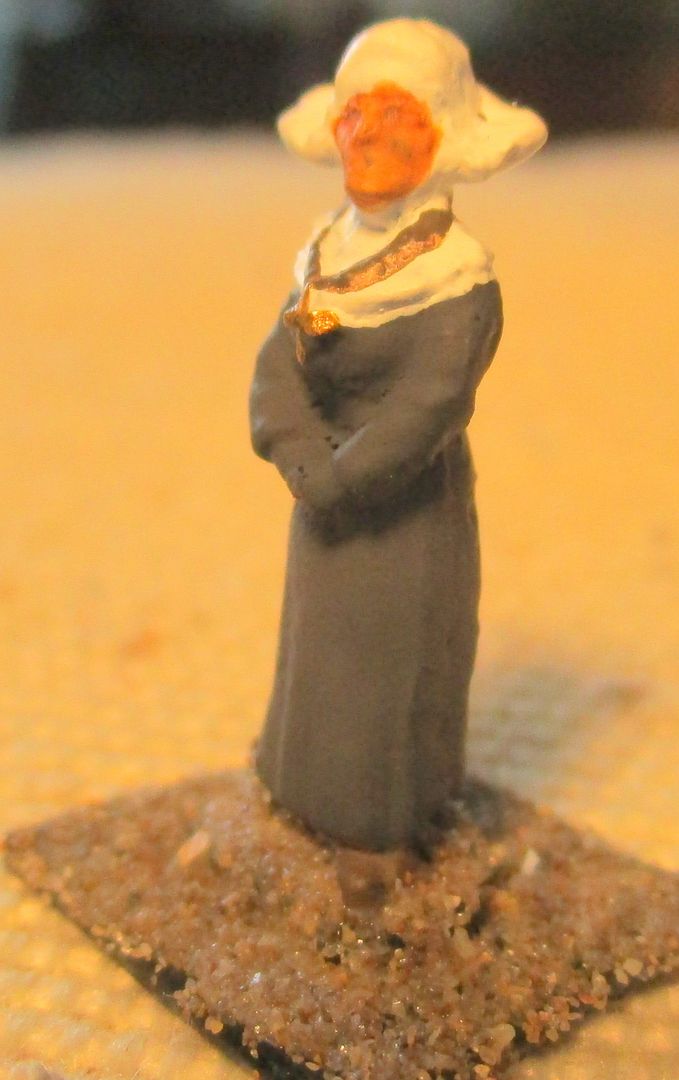 All together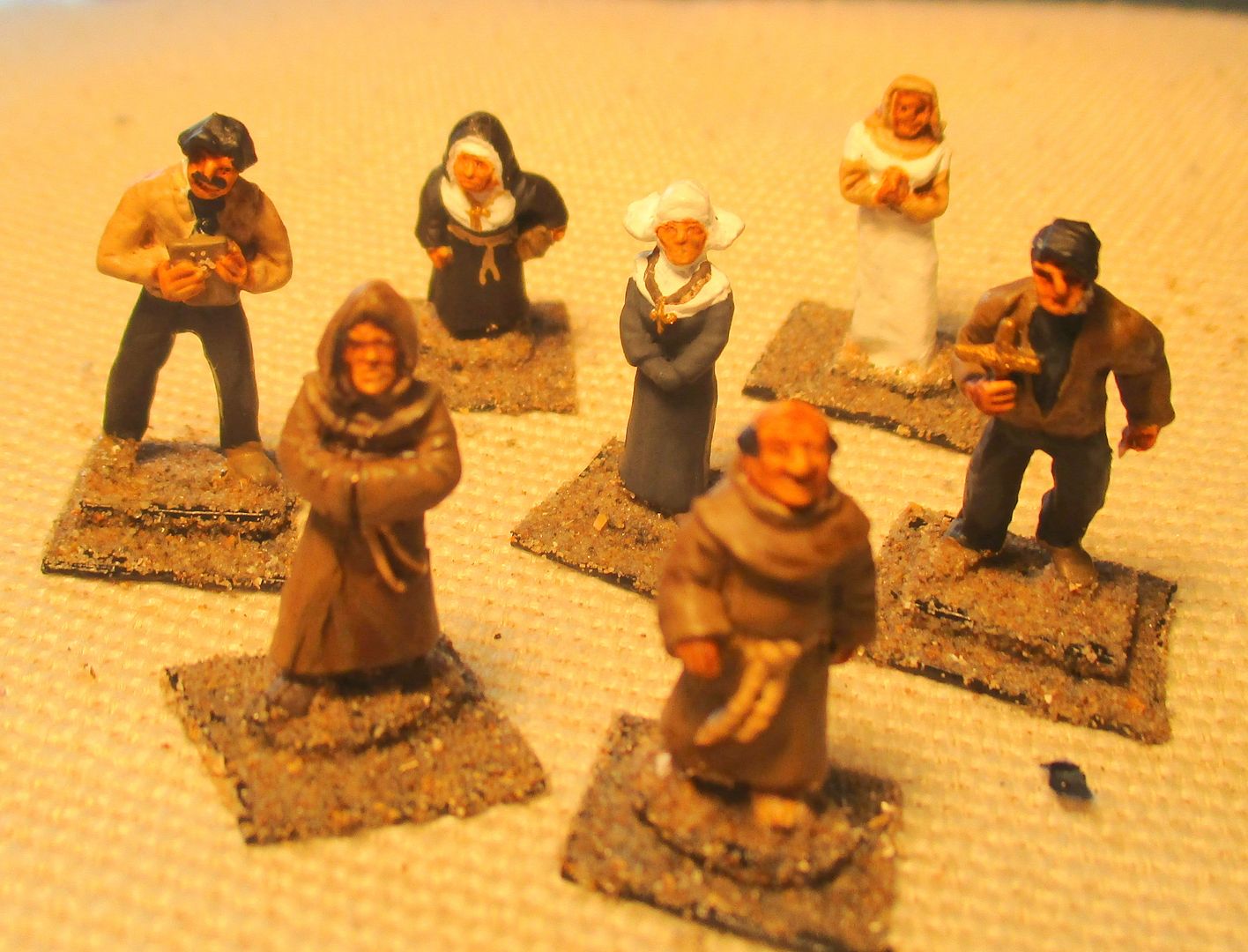 Federal cavalry - maybe more Colorados?
8 old Airfix US Cavalry, 7 with head-swaps, most sabre arms replaced by rifle or pistol arms, some added kit too.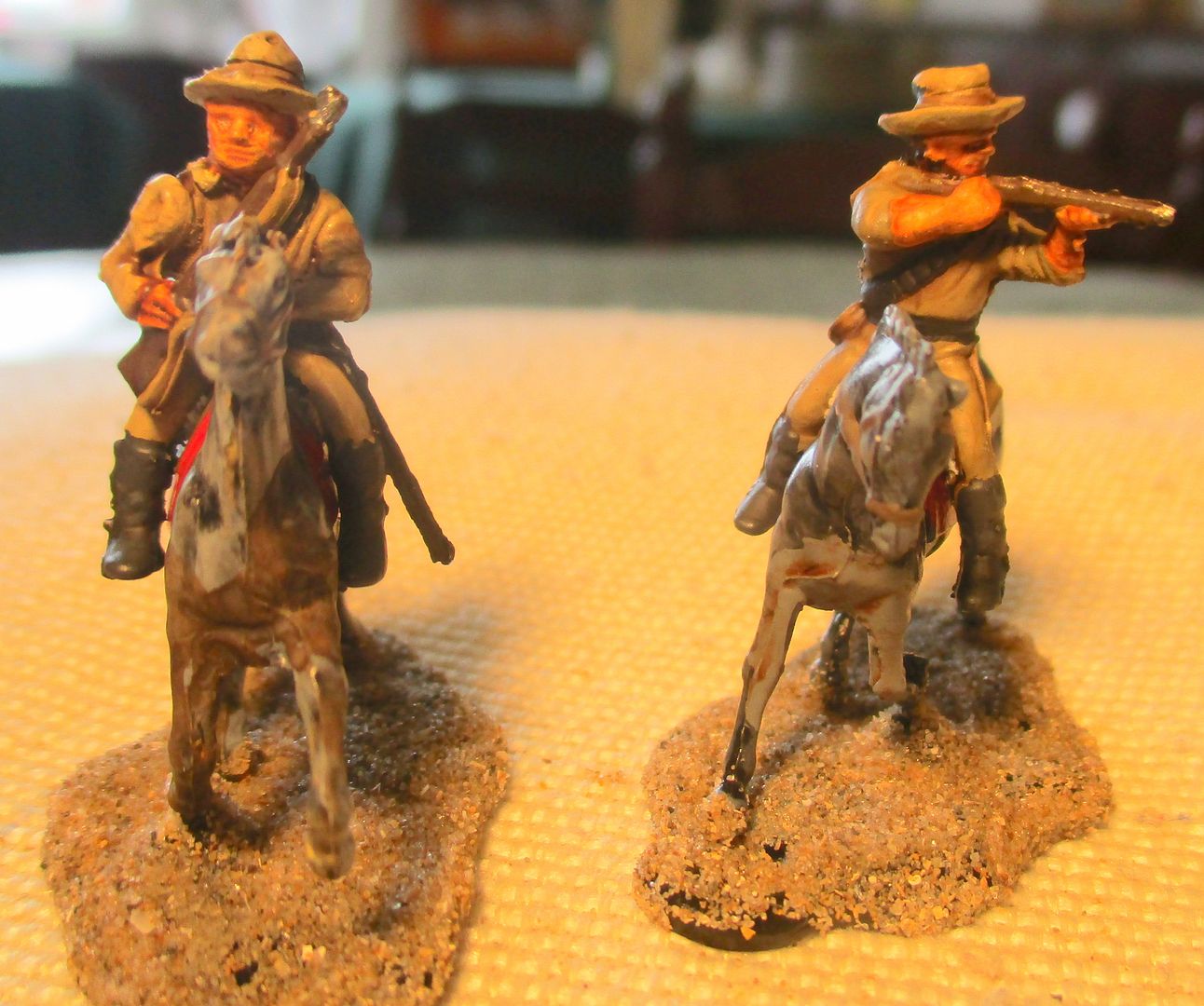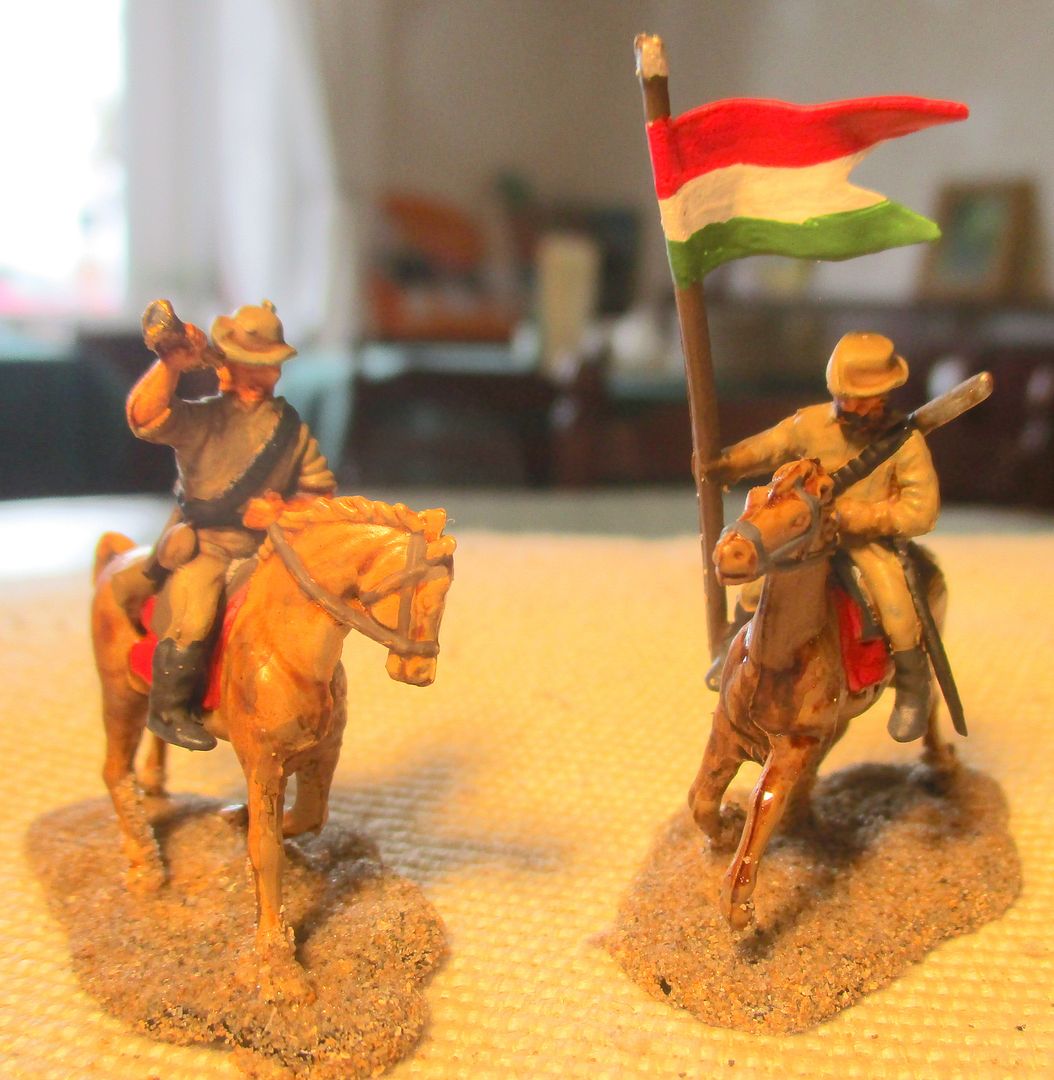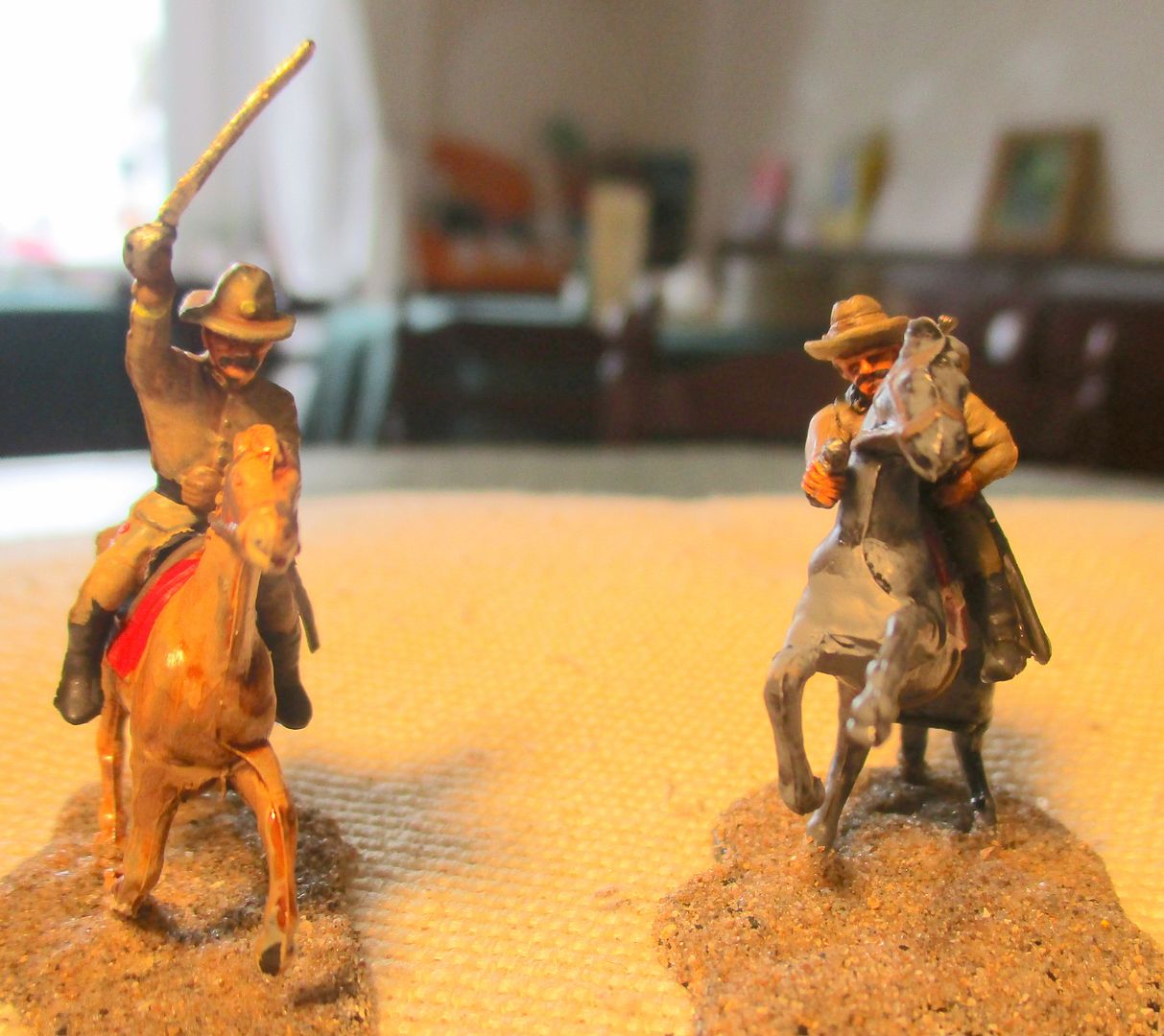 Crappy attempts to show the rearing horse/rider combo close-up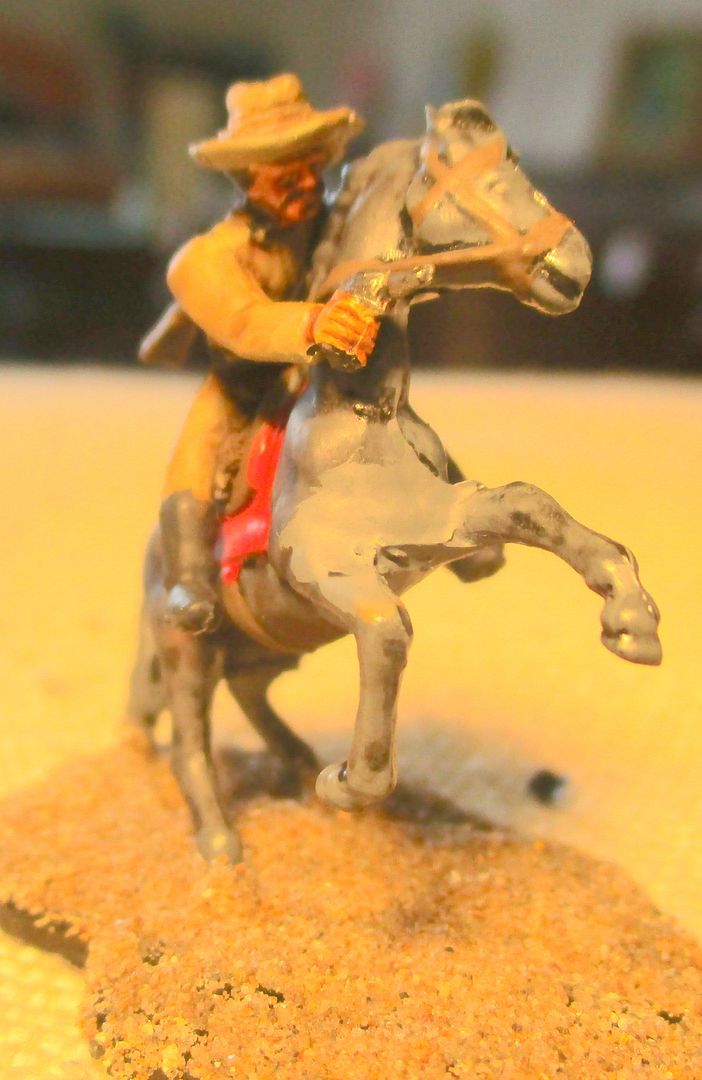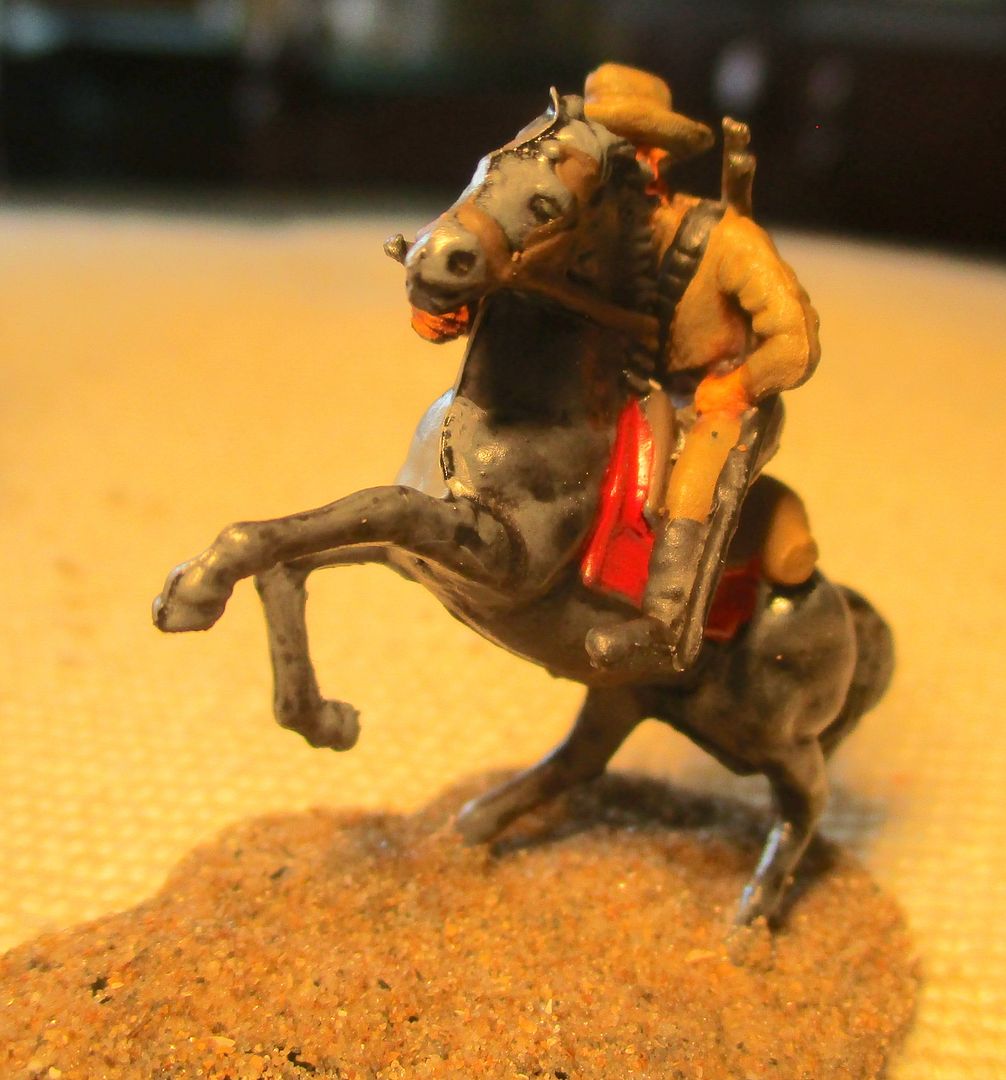 All together