Another week or so work.
Panzer IV F2
Old Eidai kit with EWM side skirts and added stowage, this will join my late war ad hoc panzer group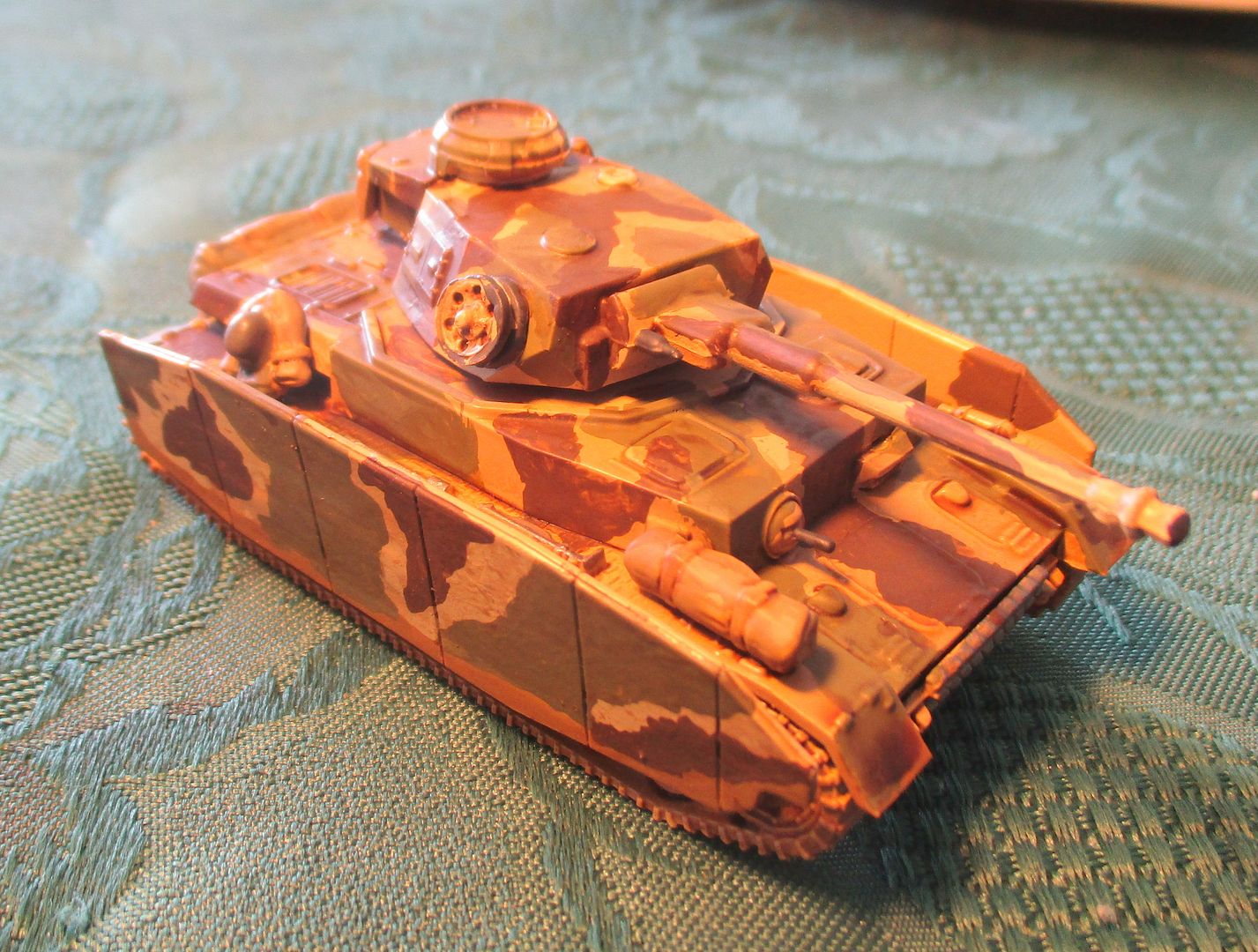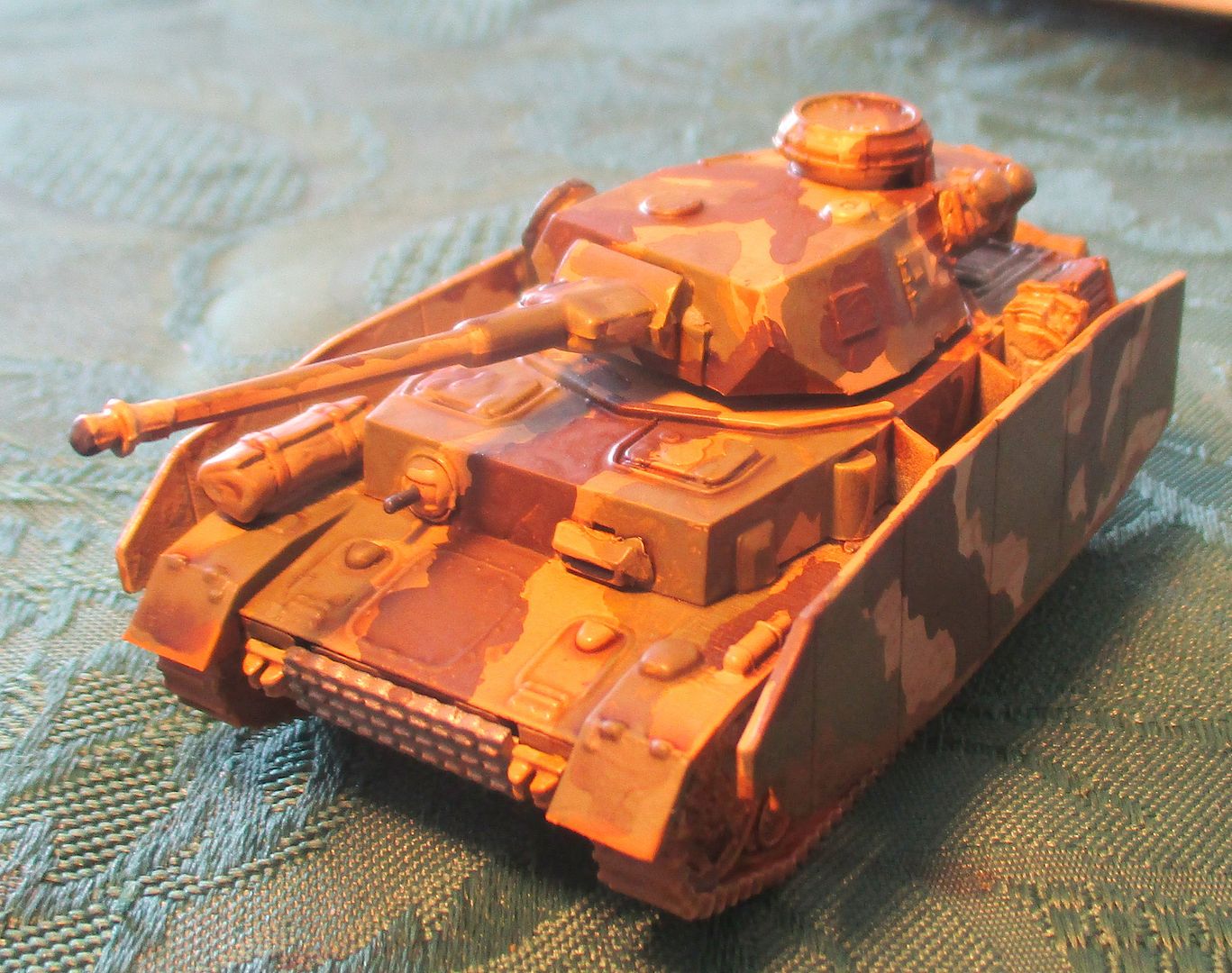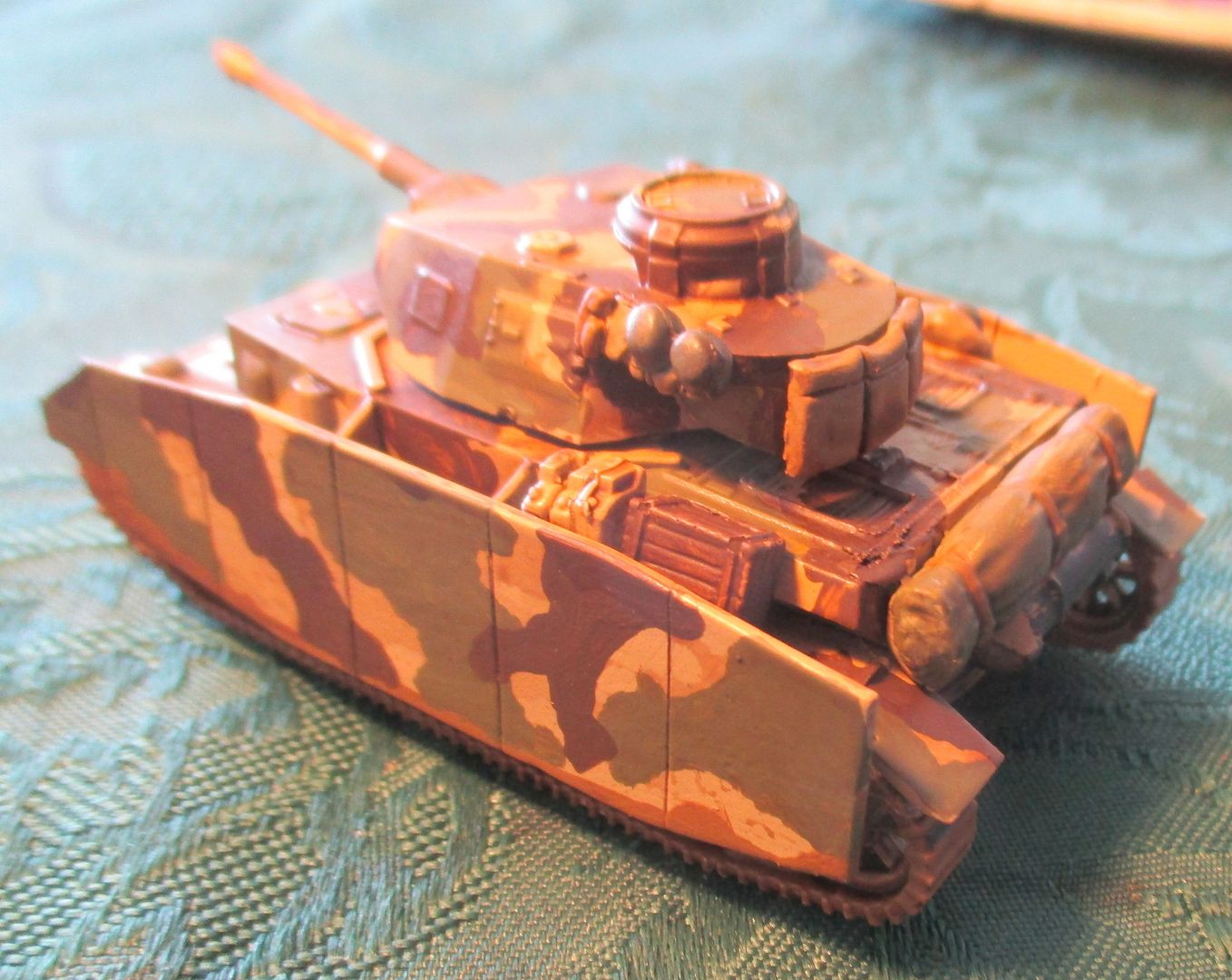 Panzers for 7th Panzer Regiment, Tunisia
2 x Airfix Panzer IV F2, 1 x Matchbox panzer IIIL
All straight out of the box, plus added stowage, the commanders are PSC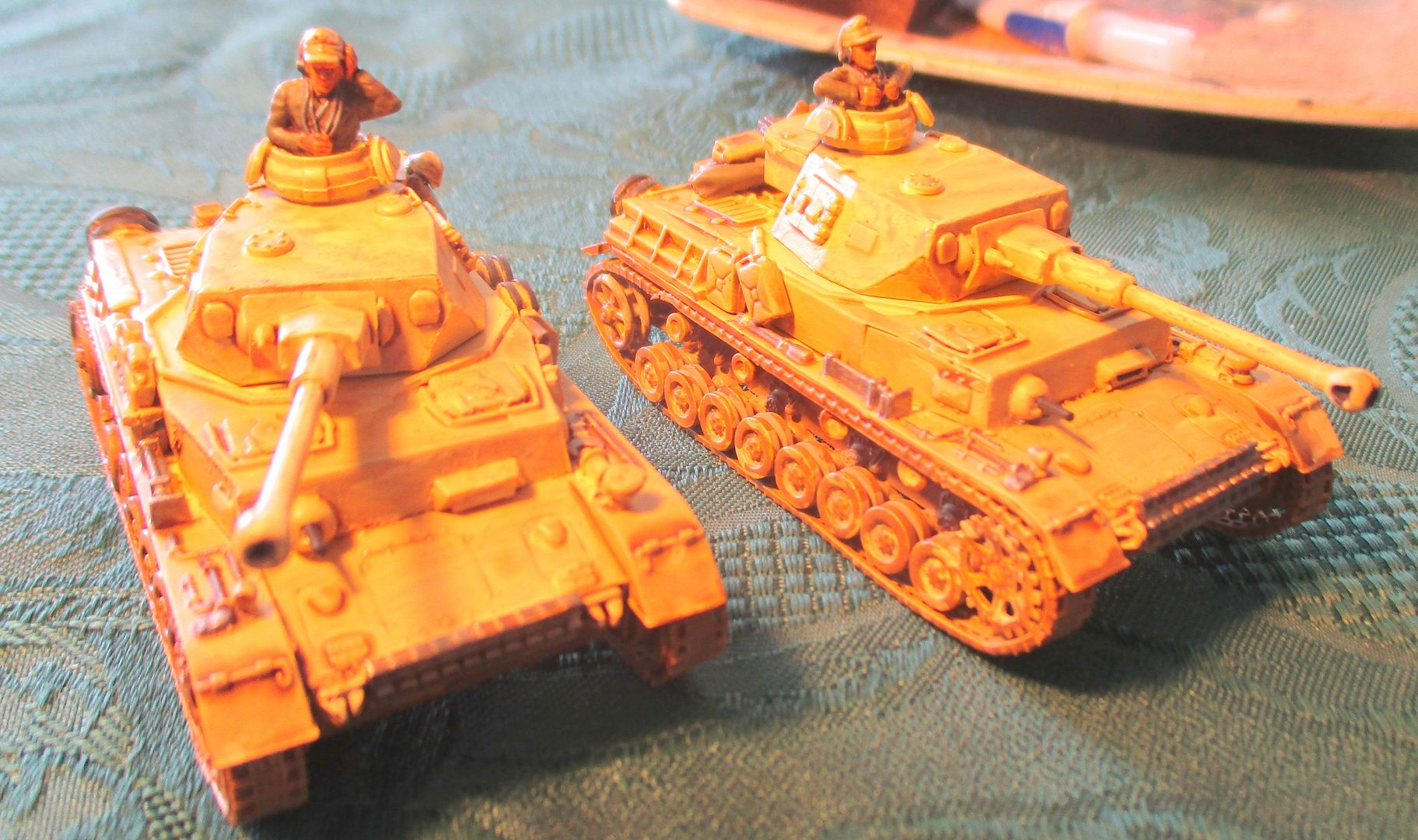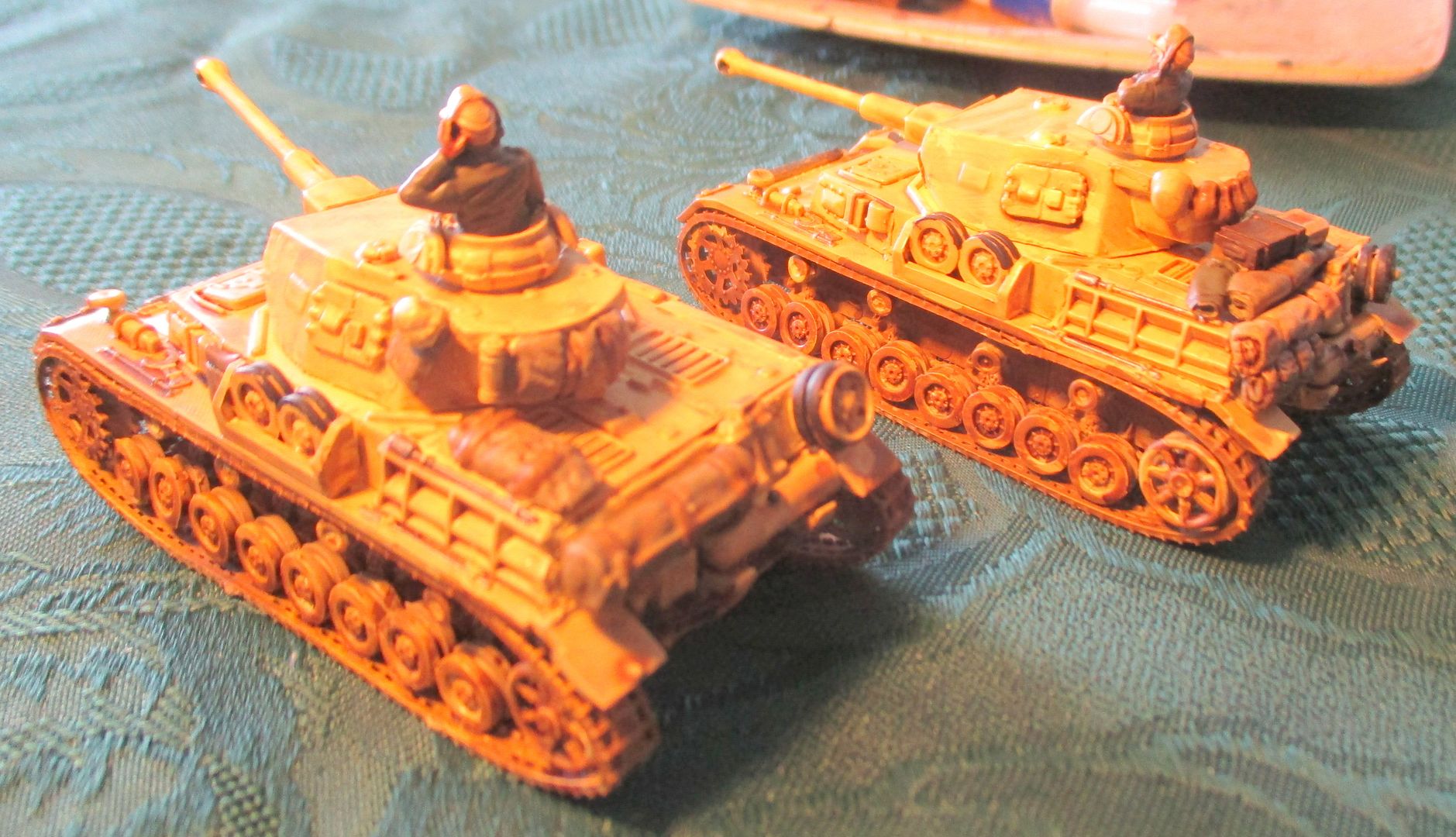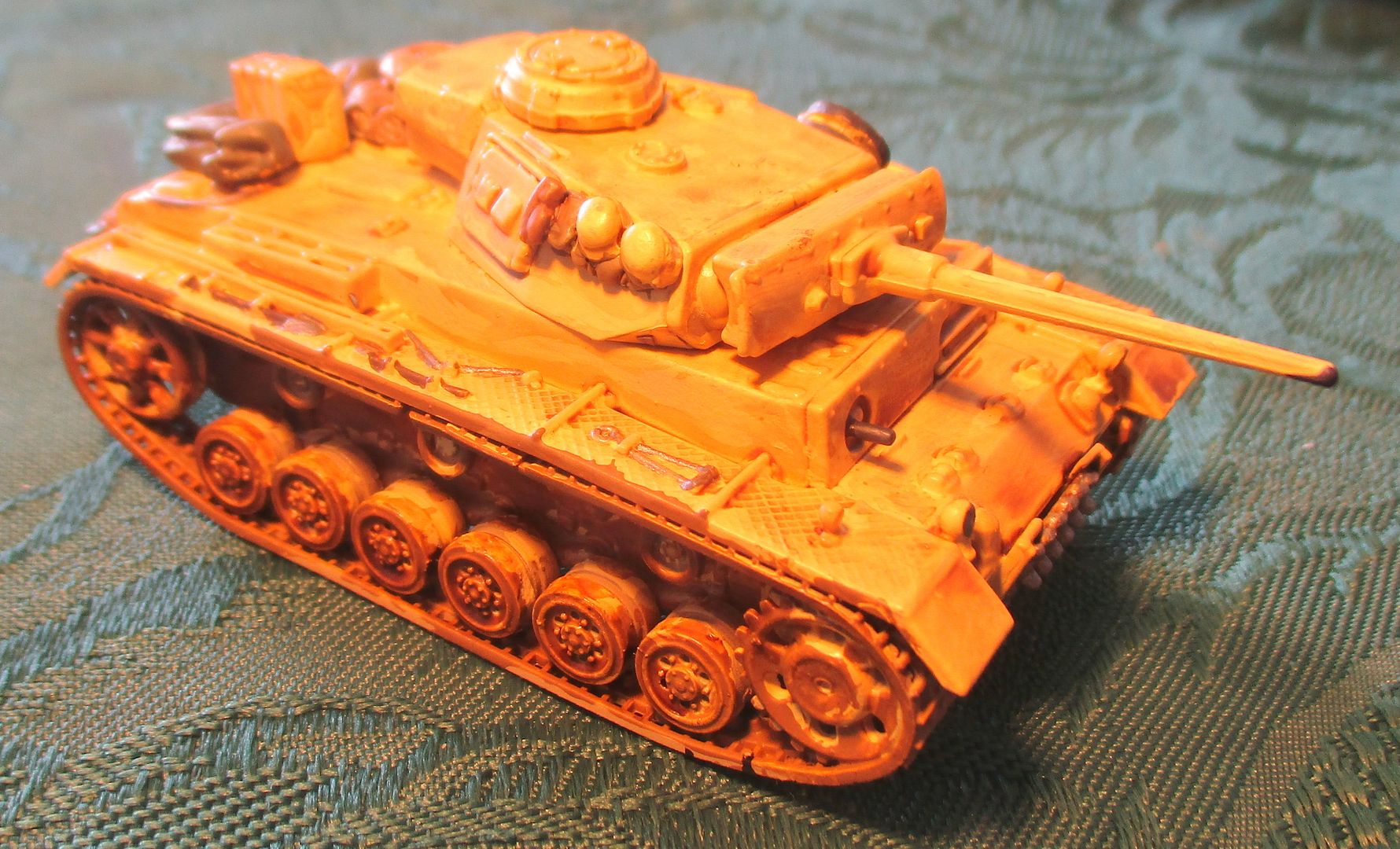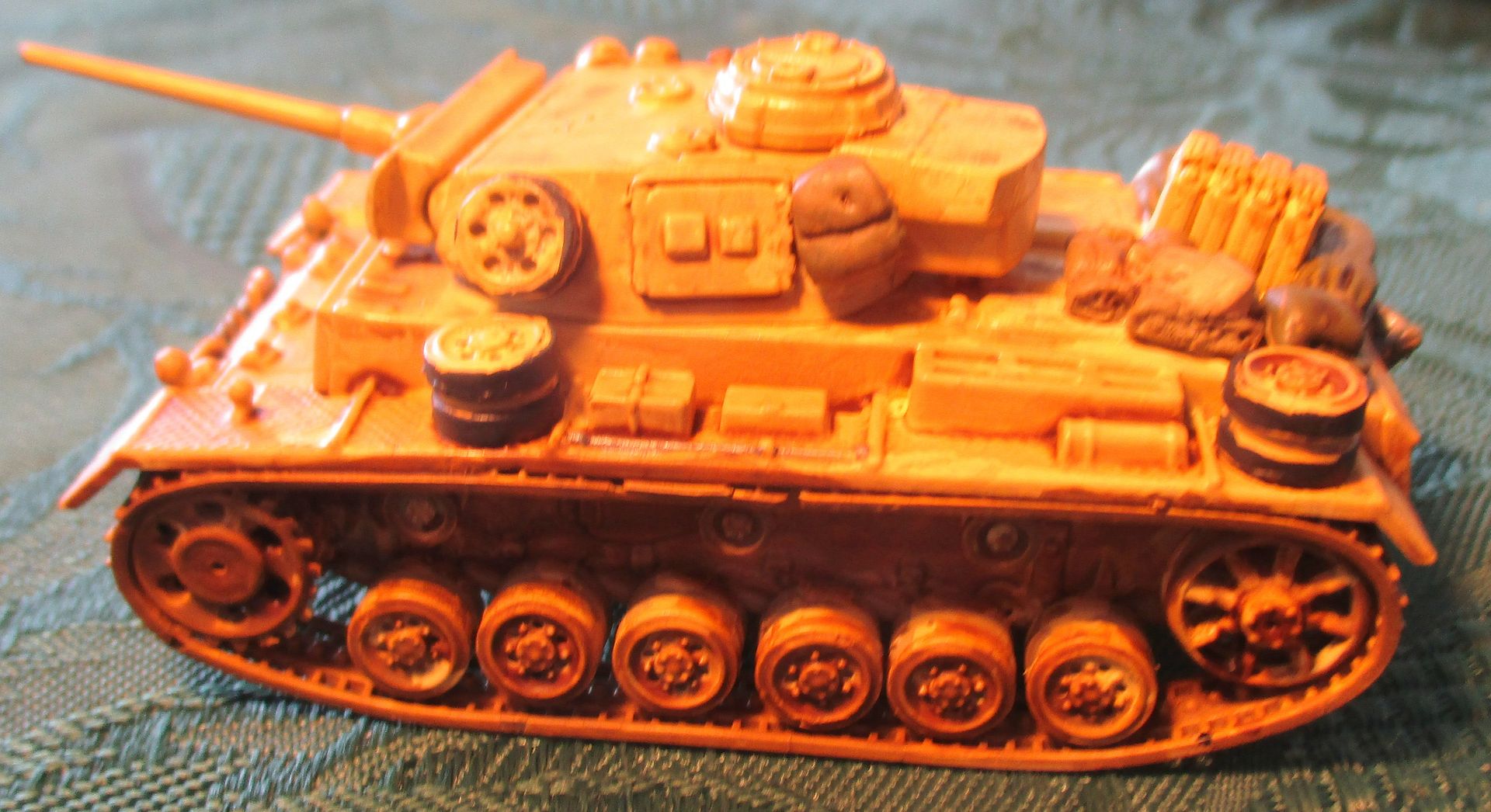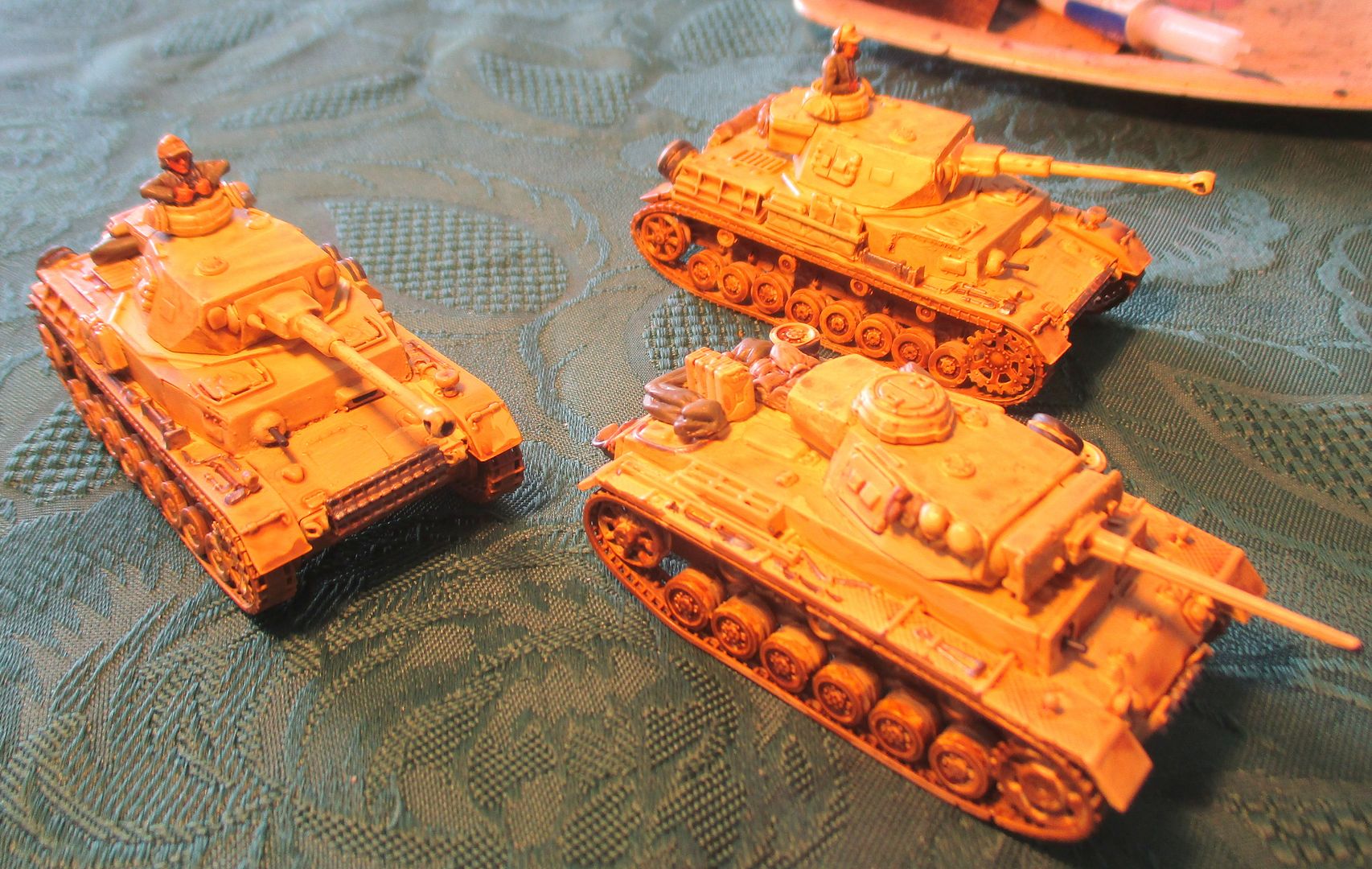 Sdkfz 251 b mitt Pak38
Now I`d seen this first photos ages back and always assumed it was 10th Panzer vehicle, because of the other vehicles photographed including a captured T28 SP AA. But the second photo which is obviously the same vehicle shows it to be a Ausf B 251 (which therefore can`t belong to 10PD), it has been identified as belonging to 15th Panzer by various people on the internet? Anyway i happened to have a 30+ year old Fujimi "b" so decided to build it using a SHQ gun, mixed stowage and crew.
original photos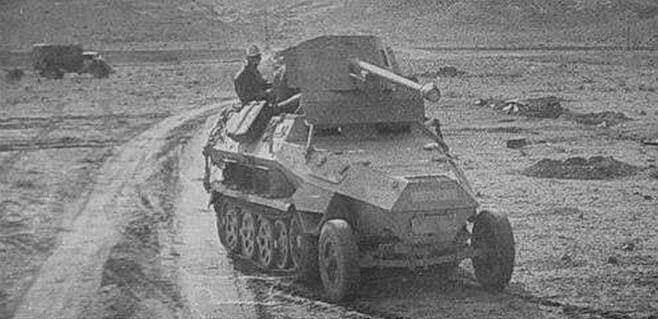 My model