A few odd bits and pieces for my various WW2 Italian forces.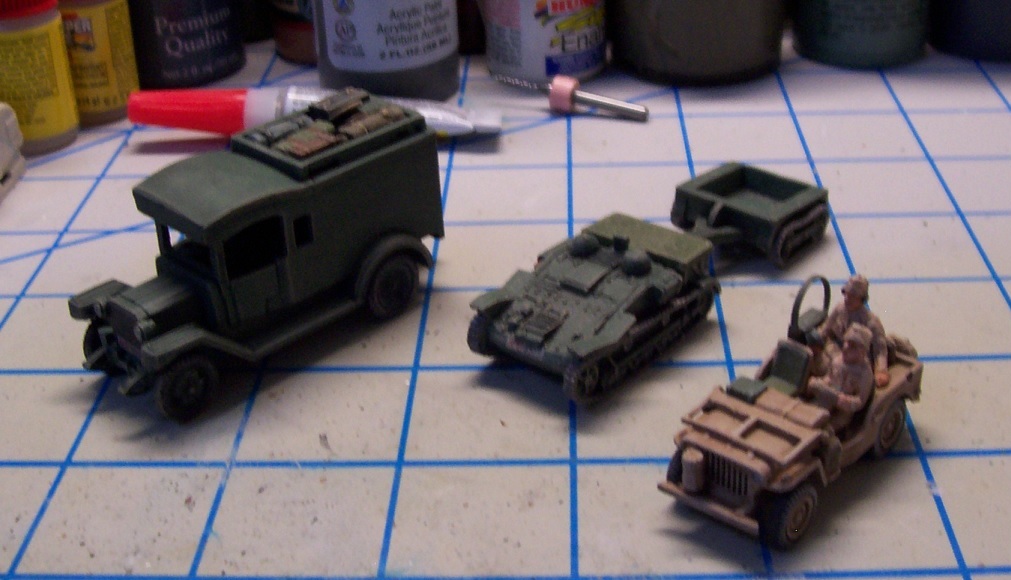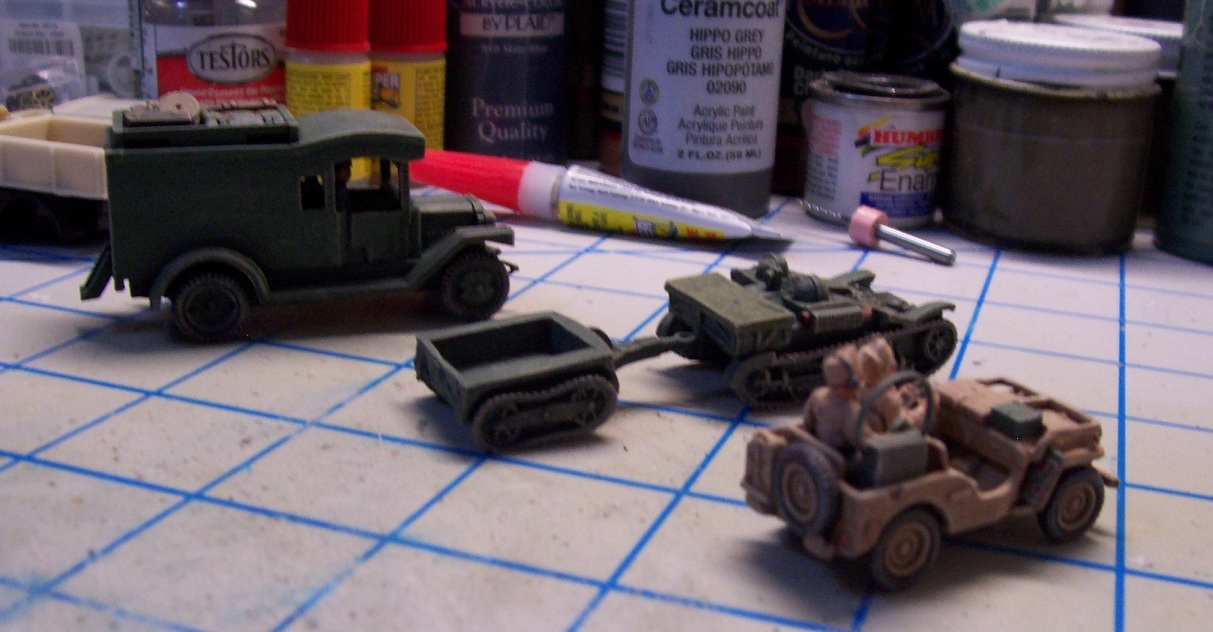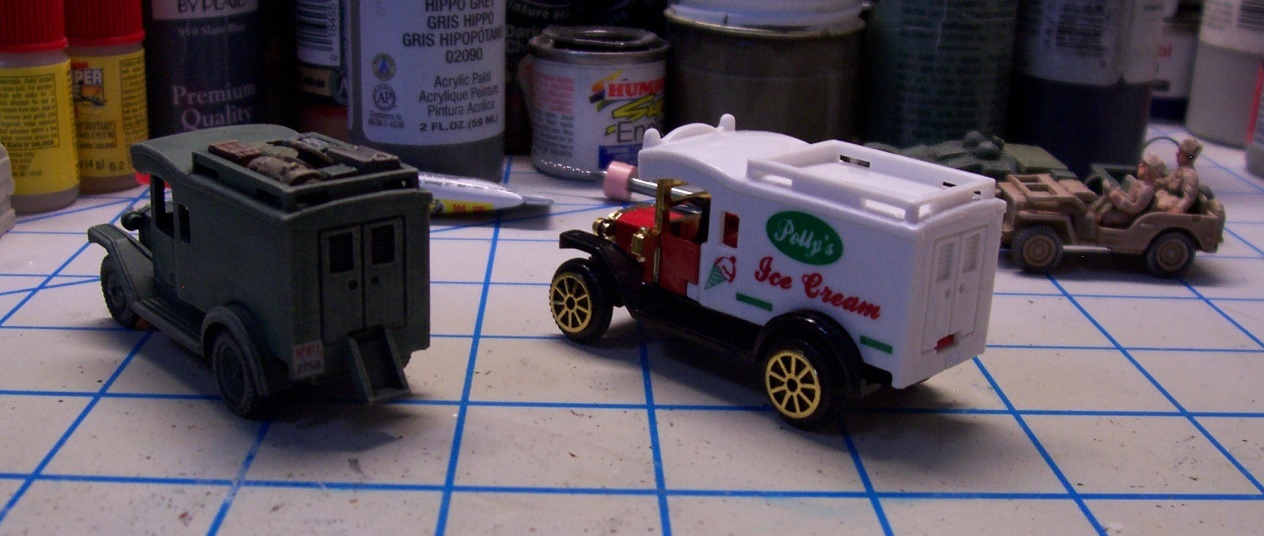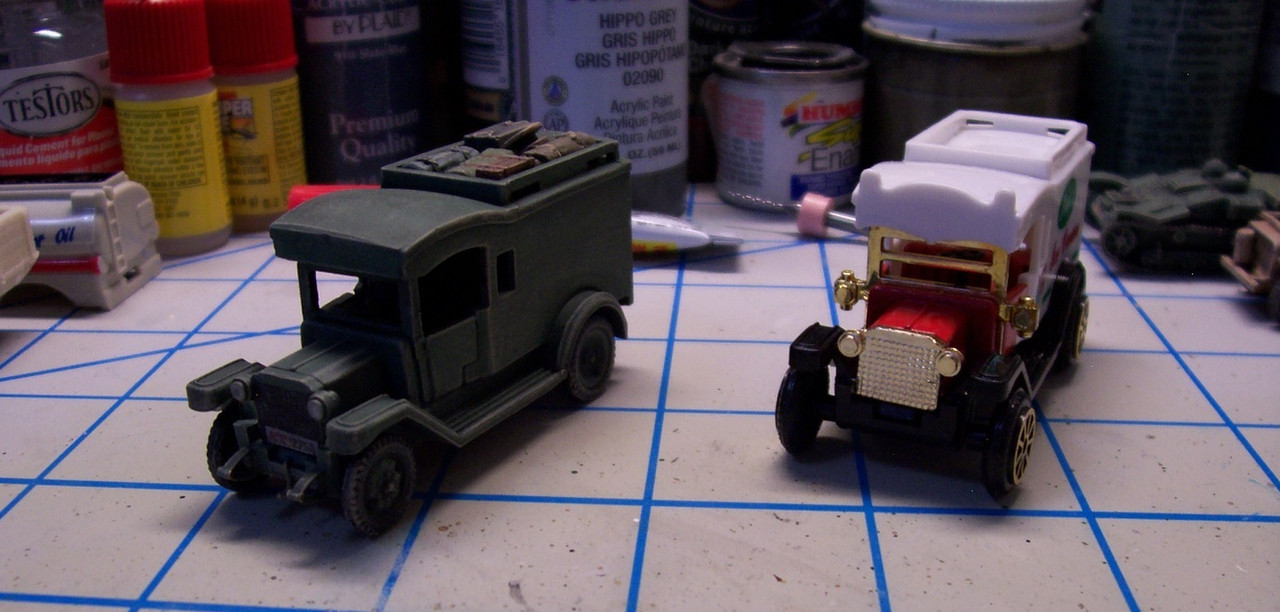 The signals van is a conversion of one of a batch of IHC diecast toy trucks that Bill Krieg kindly sent me. I added new wheels and tires, a driver, rooftop stowage, and some details like front leaf springs and starter crank handle. The result is a reasonable stand-in for one of the elderly Fiat 15ter vans still in Italian service in 1940-41. The bottom 2 photos are before and after views. The second van will be given a similar conversion, but in desert sand.
The Renault UE tractor and trailer are spare Skytrex models. There were two Italian tractor units on Sicily equipped with ex-French Renault UE, each with about 30-35 tractors. Although neither were part of Mobile Group E, I decided to give mine one anyway.
Lastly, inspired by the Matchbox LRDG Jeep under new Italian management posted by Richard Baber recently, I decided why not give my own Italians one as well. In my case, I opted for a command rather than a recce vehicle. The hour or so I spent faithfully recreating all the switches and dials on the face of the scratchbuilt RF 1 radio was clearly wasted, as none of the details are visible once both radio and operator were installed in the back of the jeep.
Apologies for the rather poor photos, I'm still using the old patched-together Kodak C330.
David