With all of the neat diecast toy car and truck conversions and recycling that have shown up on the forum lately, I thought it might be an idea to create a general thread for said conversions and re-purposing efforts (hint, hint, Richard, Alan, Bill and others...).
Probably the first recycled Hot Wheels I ever posted online, done for a Group Build on the old Showcase 20 forum back in 2007: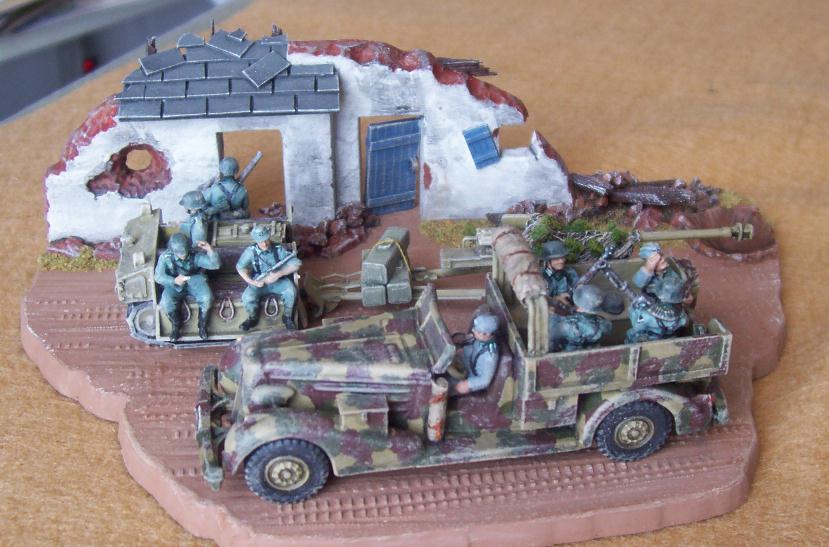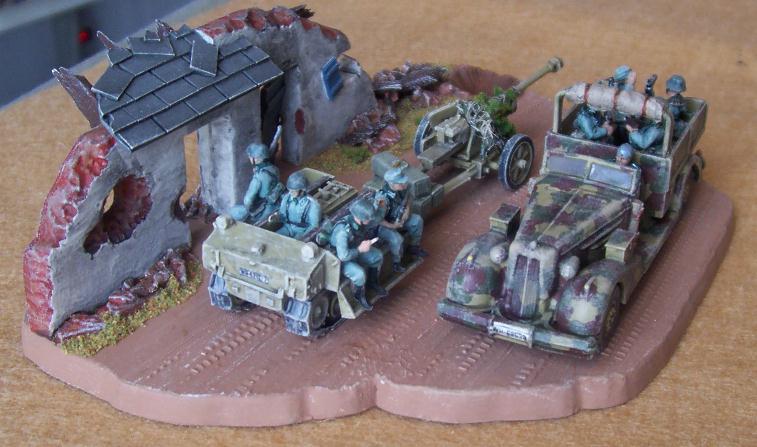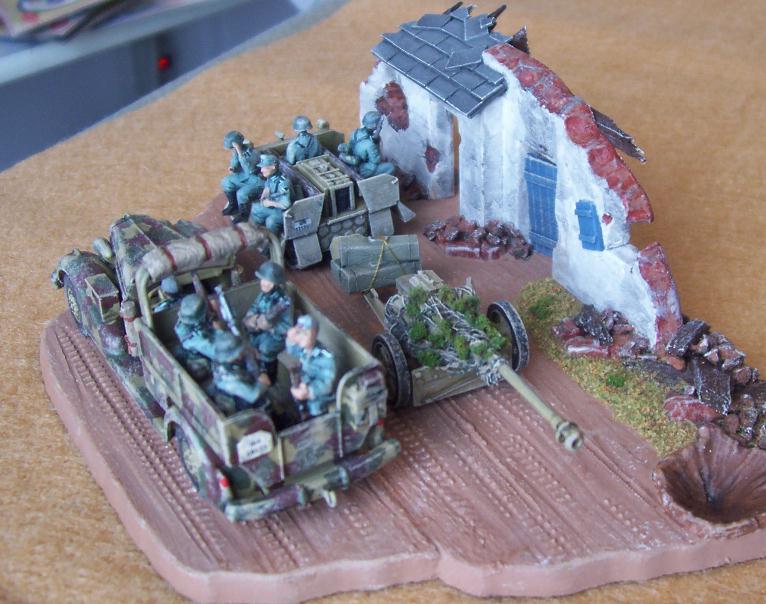 An umbauwagen conversion of a Hot Wheels 1935 Cadillac limousine, based on a photo of a similar 1937 Cadillac raid car conversion in Bart Vanderveen's Historic Military Vehicles Directory. Crew are a mix of FAA and Preiser figures.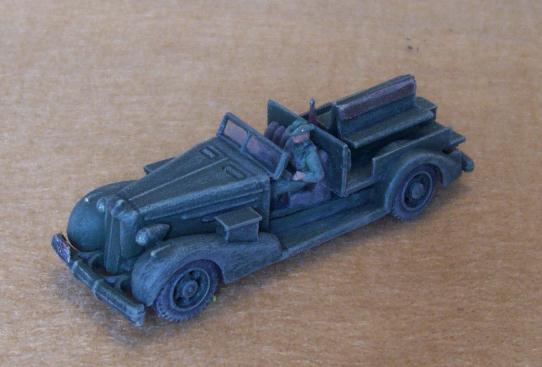 Another Hot Wheels 1935 Cadillac, this time as a Stadswacht (think Home Guard) raid car for the Dutch East Indies. I really should have put the driver and steering wheel on the other side, as most but not all vehicles imported to the NEI were right-hand drive.
Just a starting point, hopefully with much more to follow, and my apologies to those who have seen the above conversions before. Bill has just very kindly sent me a few IHC diecasts to play with, which will be making an appearance here in due course.
David
Edit: Since Carl and Gary mentioned it, here is what the original Hot Wheels car looked like: