I'll use this thread to post images of my WWII work-in-progress.
Equipment is typically 1:87 and figures are 20mm.
Here we go...
Just completed Fidelis Models resin M3 GMCs...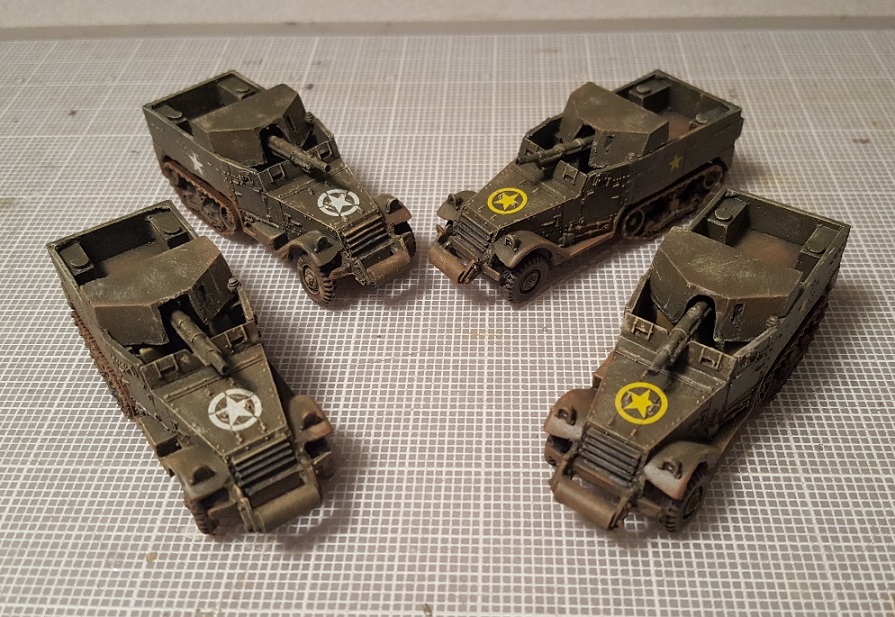 and an Alsacast resin M3 Scout Car and Roco Dodge Command Car.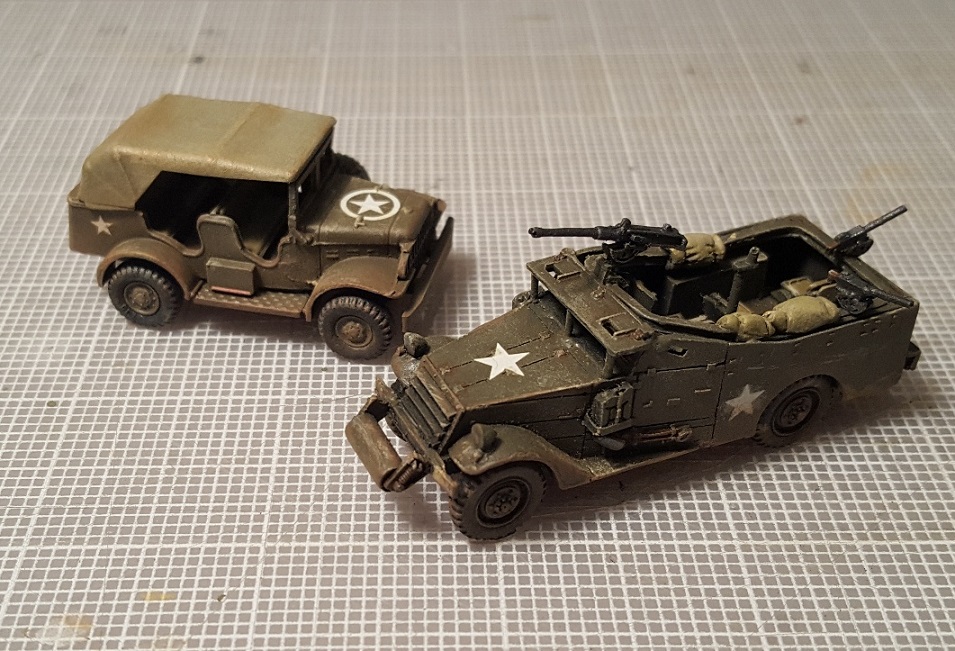 Roco M10s still needing some seam sealing and priming.
Roco Pzkfw IIIs (horribly inaccurate model but I have too many to re-invest in newer resin alternatives) still awaiting seam sealing and priming.
Militarizing of civilian die cast trucks from Interntional Hobby Corporation. Not sure how they will end up. For reference, these trucks run slightly big for true 1:87 HO Scale - I would guess 1:84-85th-ish; so they work well for medium military trucks and are suitable as light trucks in 20mm.
Two of the same IHC civilian die casts, replaced wheels and details added, previously pressed into service with my DAK.
more to follow...