Some recent efforts to clear the workbench... my answer to beating some excessive heat and humidity.
These plastic Roco-Herpa (now Arsenal M) Pzkw IVs came to me from a friend. When I obtained them they had a Panzer Yellow base coat. Since they already had paint, I didn't want to mess with stowage, so just finished them off as they were. Just need to affix the turret machineguns and they will be done.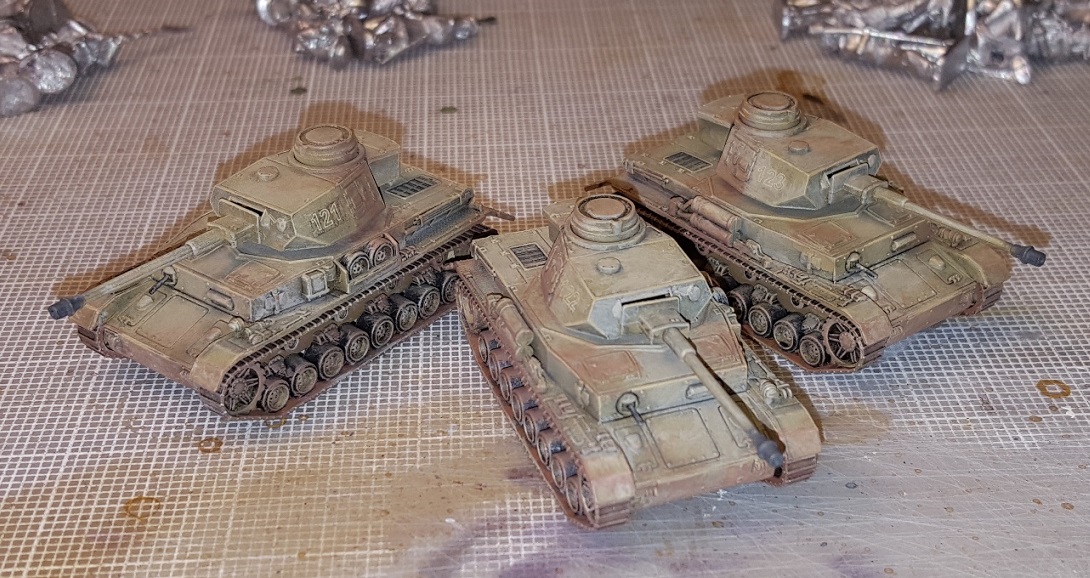 I also finished-up some Trident metal kits that had been languishing with just a coat of primer. Nice kits, which are robust except for the Sdkfz 10/4 gun barrel; which you can see lying on the workbench because of my clumsy self.