Hello,
Continuing my clear out, I have a copy of Mark Axworthy's book 'Axis Slovakia: Hitler's Slavic Wedge, 1938-1945' for sale. Published by Europa Books in 2002. Large format hardback with dustjacket, 29cm x 22cm. 340 p. Illustrated with a lot of b&w photos, charts, maps.
History of Slovakia in WW2 and particularly the operations and campaigns of the Slovak armed forces in the Soviet Union, Italy, Slovak rebellion etc.
The book is in excellent condition, I never got around to reading it. The dust jacket is yellowed at the top though.
£12.50 plus postage. (I am in the UK). I prefer payment by Paypal.
If you might be interested let me know at
bonguiswest@gmail.com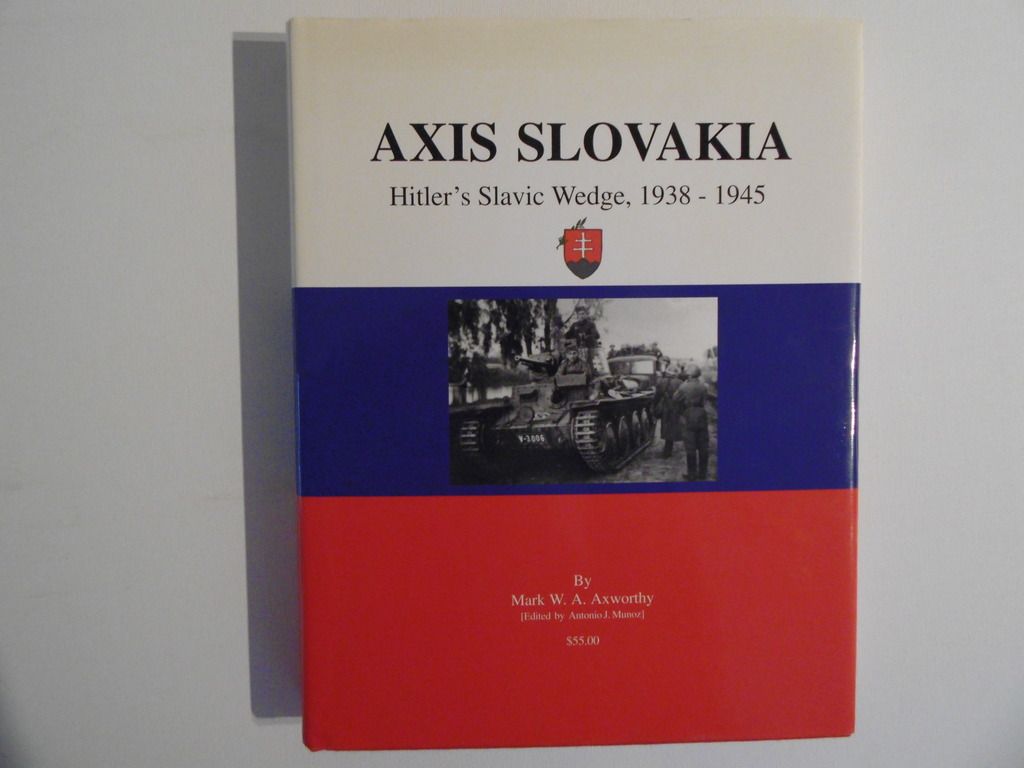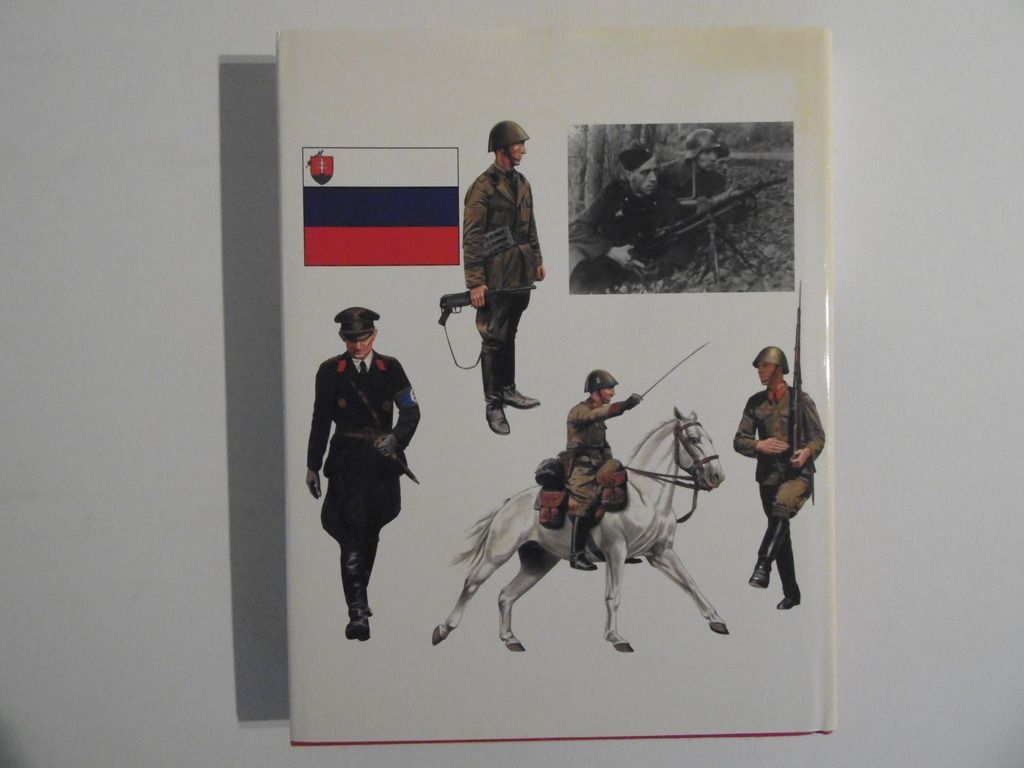 Thanks.