Kalinovsky

Is there a website or contact details to order some samples?

CarlL
Posts: 91
Joined: 10 Mar 2017, 18:11
Location: Durham
Hi Carl
I have based and undercoated the figures I received today and when there is some decent light for pics I will post photos.
He does have a web site but these figures are not up on it at the moment. However you can use the contact details on that web site to email him and use the list I have posted here to order from. He seems to have cast cast mine to order. I don't think it is a full blown commercial range at the moment but he does seem willingto accept orders if you can track him down.
The Arabs seem to be bulkier than the FFL with the exception of a couple of the French figures which are built on a larger scale. Most of the figures come with seperate packs so you can choose to have them in marching order or fighting trim.
The figures I got are nicely cast and only one code (F6 I think) showed any flash.
They are nice figures and so long as they are the right size for you I would recommend them - I'm very pleased to have finally tracked them down and got the additional figures I wanted.
Kalinovsky,

what is the website address, please?

CarlL
Posts: 91
Joined: 10 Mar 2017, 18:11
Location: Durham
Posts: 91
Joined: 10 Mar 2017, 18:11
Location: Durham
I've based all my figures on pennies, basetexed and white undercoated them.
In the pictures below I have tried to list them in numerical order, if you check them against the listing I posted before.
I'm not 100% sure I have identified them all correctly. There are a few extra unlisted figures (all foot) - the Arab ones are in a separate photo, the FFL ones on the right of the photo.
In general the Arabs seem a bit bulkier than the FFL, apart from a couple of the FFL figures, particularly F6 Marching Shouldered Rifle Classic Pose.
FFL mounted officer and Mule Company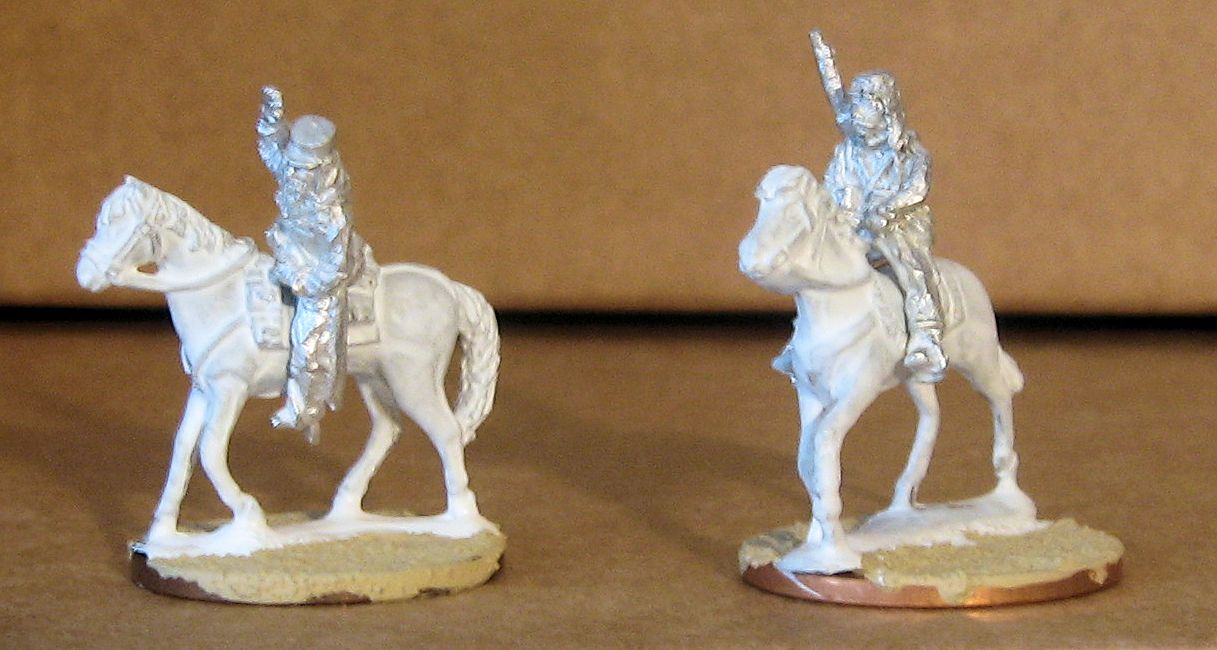 FFL foot figures in listing code order
Arab Camelry and Cavalry

Arab foot figures

Arab extras (unlisted)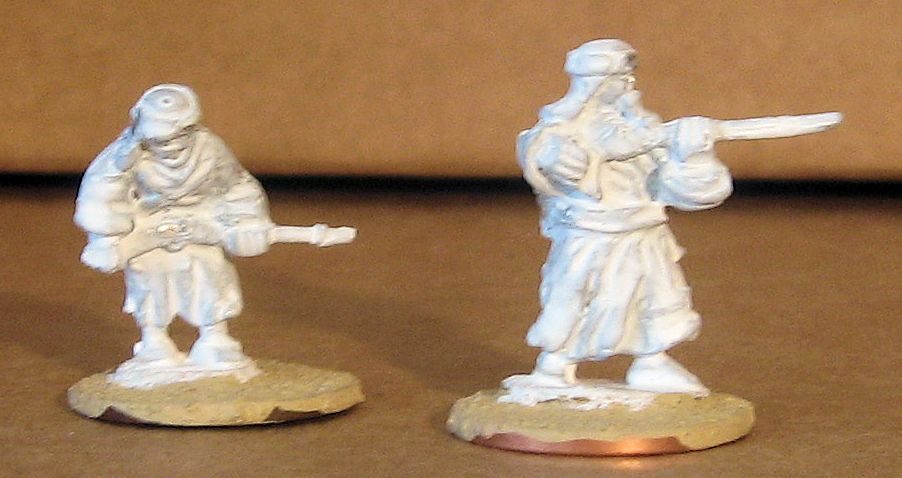 I'm glad to have finally tracked these down, they are nicely designed and cast figures. They will be going into my interwar setup.
The range seems to have been named Battlepac.
Great post Kalinovsky, really useful photos.

the mounted figures look really good as do the foot Foreign Legion; the flowing clothes / coat (thawb / possibly djellaba too in Morrocans) of the "Arabs" could make them bulkier figures to model? And the poses though varied look less useful on first sight.

But I shall order some to see!

Great bit of detective and photo review work Kalinovsky. Thanks.

CarlL
Might be my eyesight or just old pc but I found the list that Kalinovsky posted hard to read so I re-typed it in larger script and hopefully it will post here to help others with poorer sight (like me).
If anyone spots any mistakes in my transcribing please correct in posting below
CarlL
20mm figures from
https://www.pictart.co.uk/
Foreign Legion
F1 Mounted officer waving & horse
F2 officer standing
F3 officer running with sword
F4 Bugler rifle slung
F5 Marching rifle slung
F6 Marching rifle shouldered classic pose
F7 Standing Firing
F8 Standing loading
F9 Standing at porte
F10 Charging
F11 kneeling firing
F12 Mule company mounted & mule
F13 Mule company dismounted marching
"Arabs"
F14 Chieftain with standard
F15 Arab holding aloft sword and jezail
F16 Arab firing jezail from hip
F17 Arab standing guard with jezail
F18 Arab charging with sword pointing
F19 Arab kneeling firing rifle
F20 Arab kneeling firing jezail from hip
F21 Arab kneeling with sword
F22 Arab open handed mixed weapons on camel
F23 Arab mounted on horse with sword
F24 Arab mounted on horse with rifle
F25 Arab mounted on horse with rifle
Having heard from Martin Cameron, at Pictart, in Scotland, who sell these figures; I have corrected list above and can add following:

He has three more codes:
F26 Legionaire kneeling at ready,
F27 Arab foot standing firing,
F28 Arab foot advancing;

Each foot figure is 55p,
each horse and rider is 95p and
each camel and rider which is a one piece casting with open hands is £1.10p (which is a one piece casting)

UK postage if the order is under ten pounds then 70p postage; if more [order over ten pounds I assume] then its free in the UK.

So provides some interesting figures for early 20th century colonial warfare in Morocco, and Algeria.

CarlL
OK these figure codes have now changed but the good news is that all this range is available on following website which has photos of all figures and a cart / secure payment system using paypal or other means (I have only used paypal and not explored the other button!)
see
https://www.pictart.co.uk/
CarlL
Posts: 91
Joined: 10 Mar 2017, 18:11
Location: Durham
Thanks Carl good news that they are now so easily available